Perhaps Vivo, and OPPO, jumped the gun too soon. Although much talked about, no one else decided to follow in their footsteps to make elevating cameras a thing. Others have gone a different route to solve the notch problem and now it seems Vivo has changed directions as well. That's because the successor of the world first elevating camera smartphone won't have an elevating camera. It will have a second screen on its back instead.
Dual-screen phones are nothing new. That's true even for those that don't use an e-paper display for that second screen like Russian company Yota. Meizu tried it with the Meizu Pro 7 last year and, more recently, ZTE's nubia sub-brand did a better take with the nubia X.
In both cases, the second rear display really served only one practical purpose: taking selfies with the higher quality main cameras on the back. Everything else is really just cherry on top. Depending on the implementation, it could be used for normal smartphone operations as well but, really, it's all about selfies.
Vivo may have decided that it's a more practical and safer design since it won't involve moving parts. It's also going to be more expensive and more battery-hungry since you would have twice the screens. Whether the lack of a front-facing camera and mechanical parts make up for the cost, we'll have to wait for the Vivo NEX 2's launch.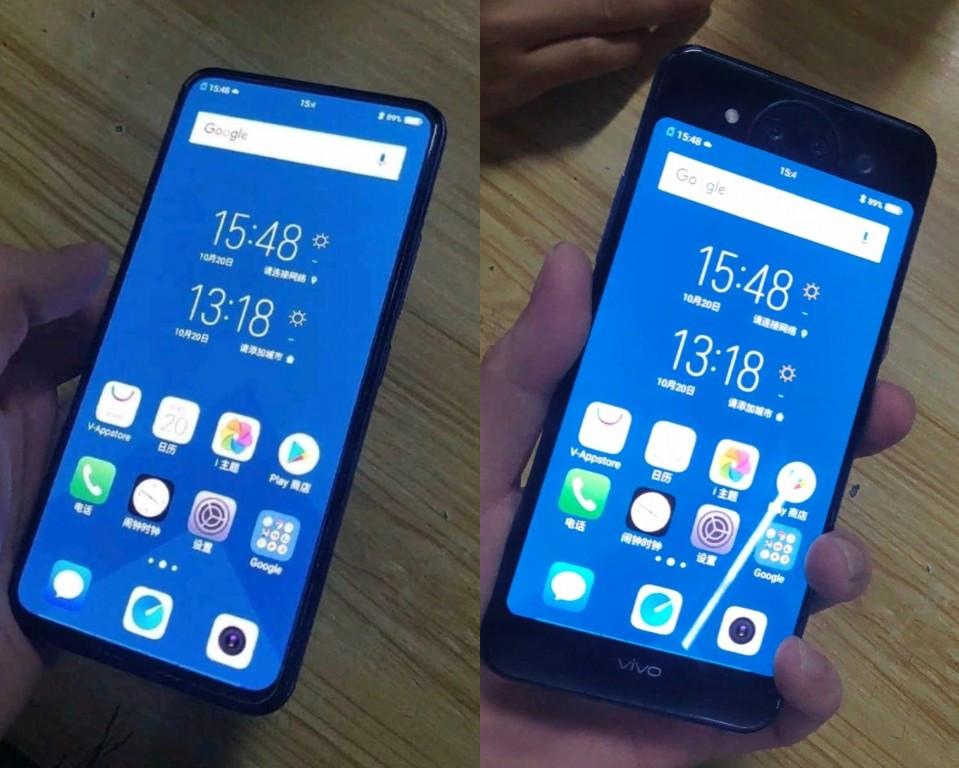 Is this a trend that will catch on? Probably and hopefully not. While theoretically more practical than sliders and elevators, it's still just as wasteful and could cause usability issues. It is an interesting solution but a solution to a problem of our own making nonetheless.