Vivo NEX 2 might have two more surprises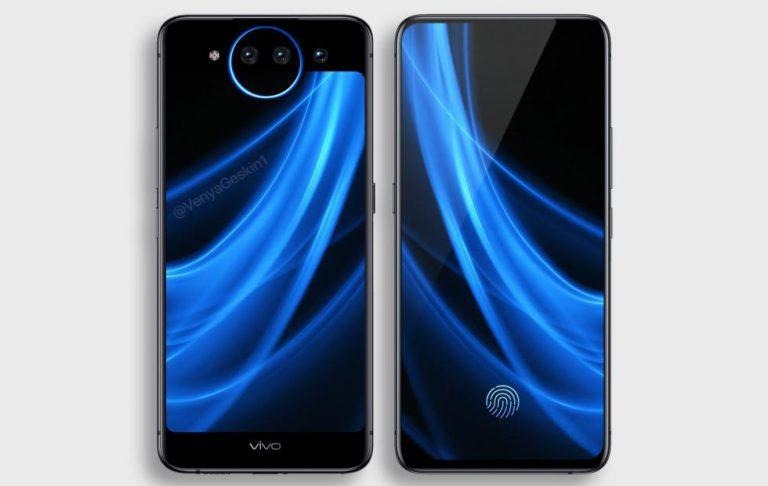 It seems that Vivo is quite ready to turn its back on the feature it brought to life so briefly. The next phone that will be under the NEX brand isn't going to have its elevating camera and it seems that the company may have not devoted more resources to iterate and improve on that idea. That said, the NEX 2 could still be a futuristic smartphone nonetheless, and not just because of the second screen on its back.
There's admittedly little else you can do with an elevating camera mechanism. You just make it faster, sturdier, perhaps even dust and waterproof (unlikely). Great for longevity but not really exciting as far as innovation goes. And it seems that Vivo wants to associate its new "NEX" brand with innovation.
It was already leaked that the Vivo NEX 2 would have a second screen, not unlike the new ZTE nubia X. That would remove the need for putting cameras on the front, as the more powerful main cameras can be used for selfies and video chats better than any front-facing camera can. That might not be its only signature feature though.
For one, there will supposedly be an LED ring around two of the three cameras on the back. Yes, three. But that third one won't be something you can use directly. It's a 3D Time of Flight (ToF) sensor, allegedly. That's mostly used for things like augmented reality and, more practical, improved face recognition.
These leaks do raise a few questions. Does the ring really cut into the screen worse than a notch would? And if the ToF sensor is to be used for face recognition, will that require users to always look at the back first before flipping to the front? Or perhaps the front is actually where all the cameras and the branding really are. It's definitely a puzzling design and the Vivo NEX 2 could become the talk of the town again.