Vivo might use Energous WattUp over the air charging tech soon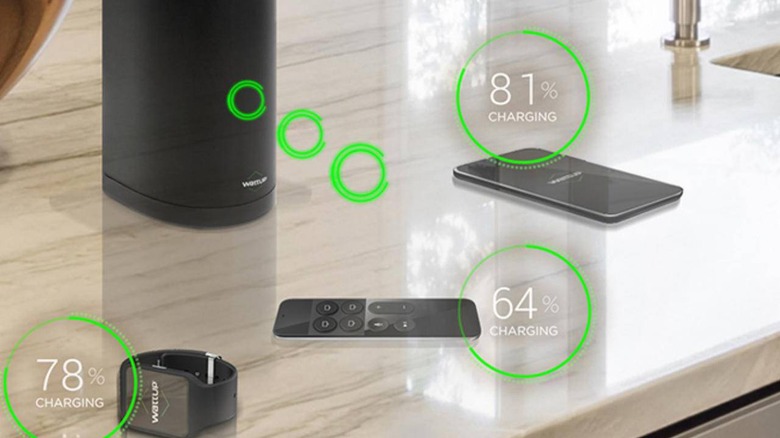 Vivo might call dibs on innovations like the in-screen fingerprint scanner, the first elevating camera, dual displays, or seamless button-less phones, but when it comes to battery charging tech, its cousin OPPO has a head start. That might not be true for long as the Chinese manufacturer strikes up a partnership with Energous to bring the latter's over-the-air "true" wireless charging technology to future generations of Vivo smartphones.
Current wireless charging, as used by standards like Qi, do free us from cables but they still tether our devices to pads and mostly flat surfaces. The idea of true wireless charging, in contrast, isn't that different from wireless communication. No cables, no surfaces, no physical contact.
That idea isn't new but its application in mobile devices has been held up by considerations of power and safety. In 2017, however, Energous got the thumbs up from the FCC that practically declares its WattUp OTA wireless charging OK for use. Or to be more precise, the RF signals it uses to transmit power won't interfere with regular radio communications.
All that was left, then, was for Energous to commercialize the technology. Short of selling its own transmitters and receivers, Energous partners with companies that will integrate the technology into their own products. That's where this collaboration with Vivo comes in. If successful, Vivo's phones could be the very first smartphone maker to boast this true kind of wireless charging.
Of course, it won't be as easy as simply cramming a receiver inside, just like Qi wireless charging. In addition to providing a compatible WattUp charger, Vivo will also have to design around power limitations of this rather young technology. Whether Vivo will also include regular Qi-based wireless charging is another question, though given the expenses, that could be a no.