Vivo might be the first to have onscreen fingerprint scanner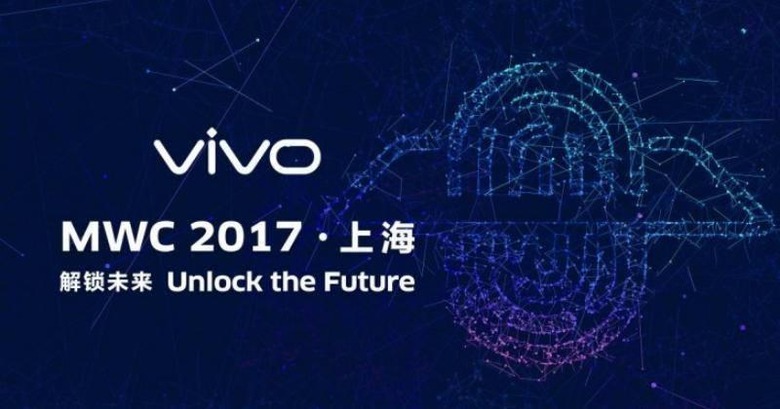 One of the advantages that Chinese smartphone makers have is that they are able to take bigger risks and jump on fads faster than more mainstream giants. And when it comes to jumping on fads, there is probably no OEM quicker or bolder than Vivo. The company was one of the first to reach the thinnest mark and was one of the first to come out with 6 GB of RAM. Now it might also be the first to have a fingerprint sensor embedded in the screen, beating Samsung and Apple to the punch.
That idea came via a leak last week and has seemingly been confirmed by the company's own official teaser. With a slogan "Unlock the Future", the market material shows what looks like a fingerprint passing trough what is possibly the screen of a smartphone or the phone itself. This gives off the idea that Vivo's next smartphone might have that much talked about feature.
The real question is whether a smaller company with relatively less resources than two of the biggest smartphone makers was the capability to overcome the hurdles that have stumped both Samsung and Apple. Reason would probably tell us no, leading us to suspect some form of gimmick or marketing ploy.
Both Samsung and Apple have reportedly went back to the drawing board a few times. Samsung even had to make a last minute call to exclude the feature from the Galaxy S8. Those technical hurdles included everything from accuracy to security to, more recently, a ghosting effect on the screen.
Given that, it is almost too difficult to think how Vivo would have managed to pull it off. It's definitely a whole different level of complexity compared to using larger memory modules that were already available in the market anyway. Vivo will be revealing what it really has behind closed doors at MWC Shanghai next week but now that its boast as been made, expect it to be the subject of more leaks and investigation in the coming days.
VIA: GSMArena