Vivitek H1086-3D projector does 1080p and 3D for under $2,000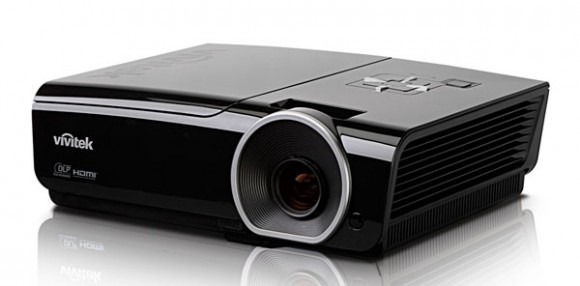 Not too long ago there were few 3D projectors on the market and those that were on the market didn't usually offer 1080p resolution. The market is quickly changing though and now there are a bunch of new projectors coming that will do both 1080p resolution and 3D content at a nice price point. One of those projects is the new Vivitek H1086-3D. The projector has a bunch of nice features and can change 2D content into 3D content on the fly.
The projector supports 720p and 1080i resolution video at 50/60Hz and 1080p 24Hz content from 3D Blu-ray players and other 3D sources. The specs on the projector include 2,000 lumens of brightness and a 5,000:1 contrast ratio. Connectivity includes HDMI, VGA-In, S-video, composite, RS-232, and a 12V trigger.
It has an integrated 5W speaker and weighs 7.8 pounds. It will hit stores in December for $1,999. I am not particularly impressed by the brightness and contrast ratio this projector sports. The projector uses DLP technology, BrilliantColor, and DLP Link tech.