Vivint Ping camera has one-touch button for needy kids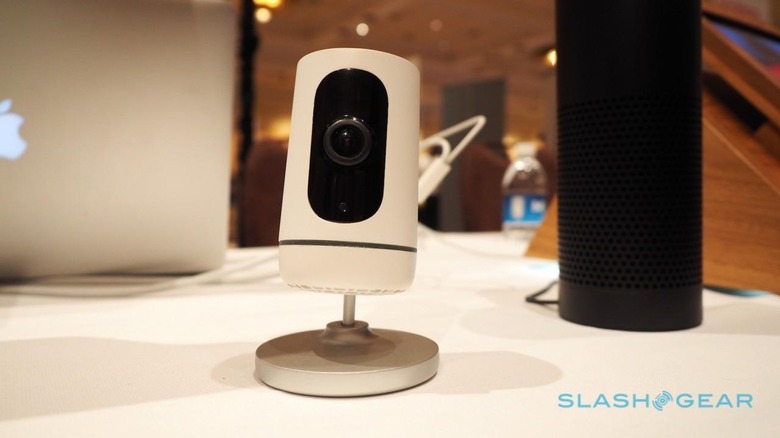 When is a security camera not a security camera? When it's a way for demanding kids to get in touch because they can't find the cheese-strings. Vivint's latest addition to its connected home security platform is, ostensibly, a streaming video camera like many we've seen before from Nest, Piper, and others, but it differentiates itself by virtue of a big button on the top.
Turns out, after Vivint launched its camera-equipped doorbell last year a decent proportion of owners reported that their kids were using it as a hotline direct to their parents, stepping outside of the house to hit the button.
So, the Vivint Ping camera has a familiar camera form-factor but a button on the top; pressed, it automatically calls through to the Vivint app.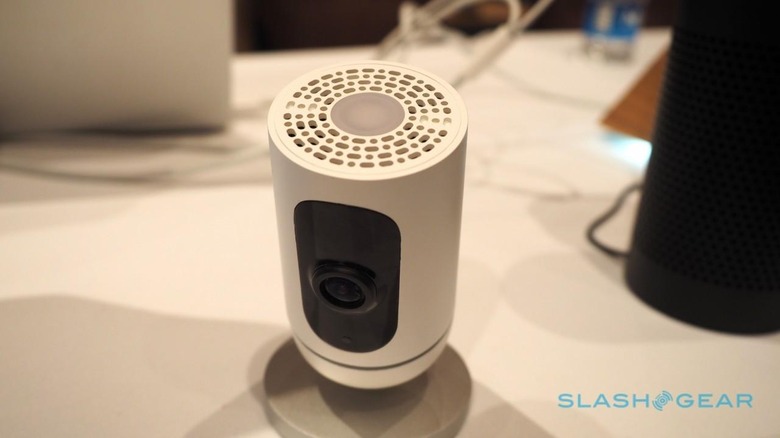 Given the number of kids who are left home-alone for some portion of the day, and the percentage that don't necessarily have a smartphone to call or message a parent, Vivint thinks Ping is onto something. It's actually a little smarter than just making a video call when the button is pressed: as soon as someone approaches the camera, it starts setting up the video stream in the background to minimize delay from when the recipient "answers" it on their phone.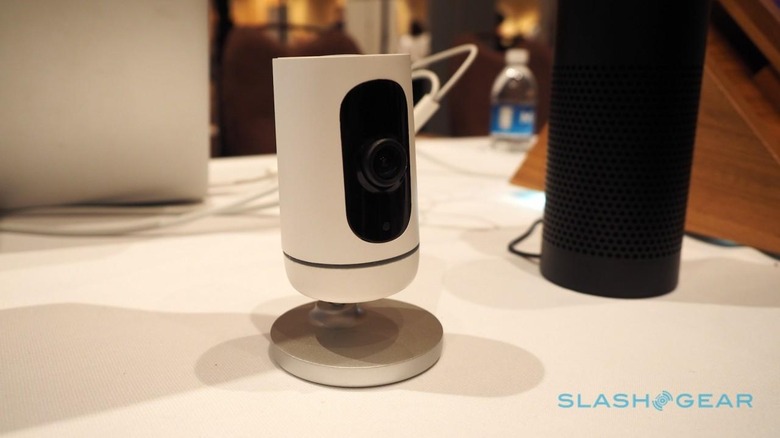 Meanwhile, it'll work as a regular security camera too, with remote activation for monitoring along with two-way audio support. Vivint's cloud will store up to 45 days worth of 20-second video clips for no extra cost, and Ping records in 1080p resolution with a 140-degree lens and nighttime IR illumination.
You'll need a Vivint security system to actually use it, mind, and pricing will be announced closer to launch when the Ping camera goes on sale in Q2 this year.
MORE Vivint