Viveport Infinity release date set for April 2 as pricing is revealed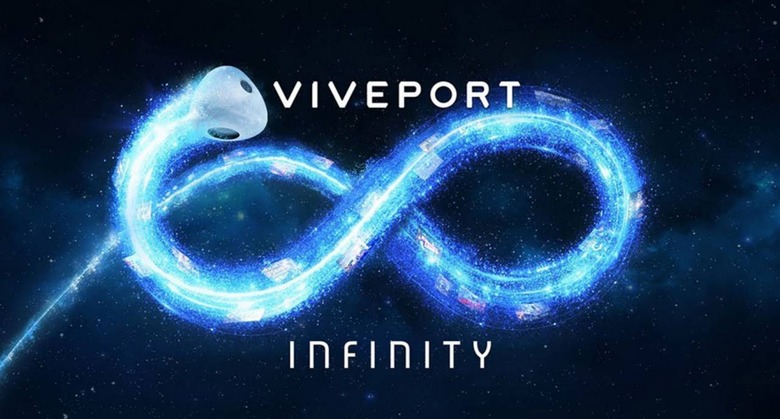 Back at CES 2019, HTC announced a new initiative that turns Viveport into what is essentially the Netflix for VR games. Dubbed Viveport Infinity, this new subscription service will allow unlimited access to all of the VR games hosted on Viveport. By comparison, a standard Viveport subscription only allows access to five games per month.
When HTC announced Viveport Infinity, it left out one crucial detail: price. Today, we learned that Viveport Infinity will launch on April 2nd at $12.99 per month. If you want to save some cash, you can pay for a year all at once for $99.
That's the same price Netflix now charges for its most popular plan, so the comparison to Netflix is appropriate in more ways than one. HTC said today that the Viveport library has grown to more than 600 apps and games now, which will all be included in Viveport Infinity when it launches.
HTC is also giving developers a little kickback, increasing the share they get from the revenue split on game sales to 80%. Previously, developers received 70% of the revenue from game sales, giving HTC 30%, which is a pretty common revenue split throughout the games industry. HTC says that this will go into effect on April 1 and run until the end of 2019 for all titles included in Viveport Infinity.
Current Viveport members will have their $8.99 monthly fee locked in for the rest of 2019, even after Viveport Infinity launches. The same is true for Viveport members who sign up before April 2nd. HTC also says that Viveport Infinity subscribers will get a 10% discount coupon at the beginning of every month that they can use to buy titles they'd like to add to their libraries permanently. It'll be holding a sale for the launch of Infinity from April 2nd to April 7th as well, which will include discounts on more than 100 titles.