VIVE FOCUS's 8K VR player just made HTC's headset fascinating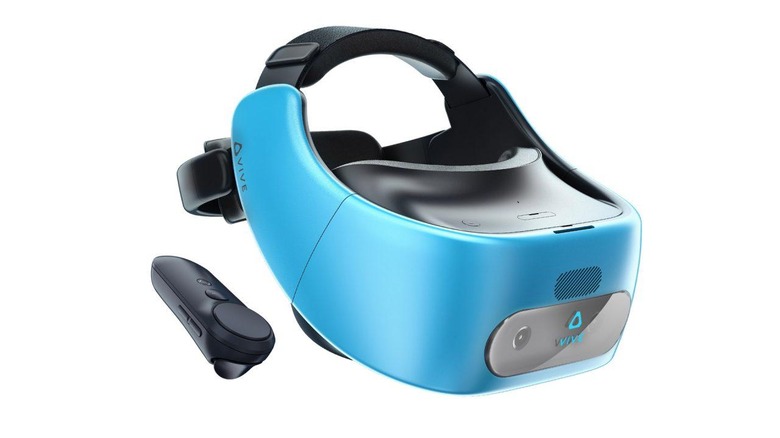 Visbit has been working on video streaming technology for VR for quite some time, but now it appears that the company's work is ready for prime time. At an HTC VIVE product showcase in China, Visbit announced the launch of its new 8K VR Player, which allows for 8K playback on the VIVE FOCUS while being flexible in terms of internet connectivity.
Visbit says that this is "the industry's first foveated rendering-based 8K 360-degree 3D video player" and it's launching through the VIVEPORT store today. In bringing it to the VIVE FOCUS specifically, this players allows 8K video playback on an untethered headset, which is certainly an exciting development for those who have been waiting to see what these standalone VR headsets are capable of.
The player uses Visbit's own View-Optimized Viewing technology, which helps cut back on latency when it comes to streaming high resolution videos. We've also learned that it will make use of spatial audio and video encryption, which will help copyright holders protect their IP. Perhaps the coolest part about all of this, though, is that Visbit's player supports both streaming video over WiFi and video downloads, which in turn allows you to watch 8K content in places where you may not have a stable (or fast) internet connection.
Of course, one key issue is that there isn't a whole lot of 8K video content out there. We're at a point where 4K adoption is on the rise but still fairly low, so jumping to 8K might be seen by some as a little premature. Still, that isn't to say that 8K content doesn't exist, and if you own some, Visbit wants to make it easier for you to get it in front of some eyes.
If you've crafted video content that clocks in at 6K resolution or above, Visbit wants to showcase it within the 8K VR Player at no cost to you. It asks content owners to reach out to partnership@visbit.co in order to get the ball rolling, so hopefully this invitation means that it won't be very long before there's a significant amount of high resolution content to peruse throughout the app.
Visbit furthermore states that it'll bring its video player to other VR headsets in the coming months, and that it will also soon launch a service that allows 8K content owners to manage and demo their content regardless of their internet conditions. We'll keep an eye out for more details about both of those launches, so stay tuned for more.