VIVE Focus release date narrows, and there's good news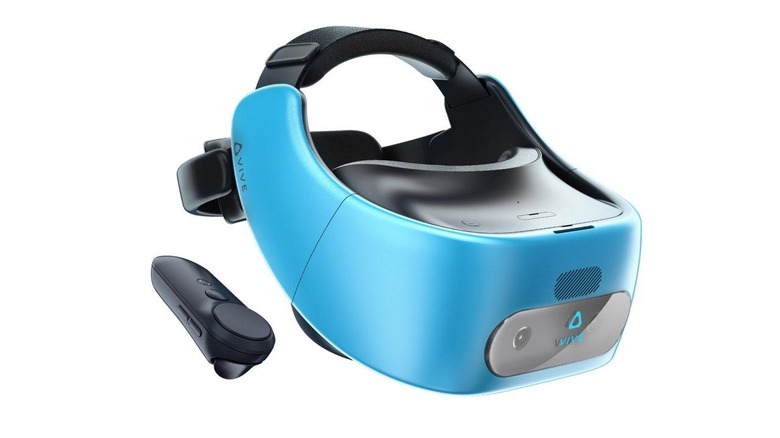 HTC recently announced a release date for the incoming VIVE Pro, but that isn't the only VR headset the company has on deck. There's also the VIVE Focus, which is arguably just as exciting as the VIVE Pro thanks to its standalone design. Today we're getting a better idea of when HTC plans to launch the VIVE Focus, which up until this point is something that's been up in the air.
At the Games Developer Conference in San Francisco, HTC announced that VIVE Focus will launch internationally later this year. That's as specific as HTC is willing to get for the time being, but there's one key detail that could narrow down its launch window: Registration for developer kits begins today.
With development kits going out soon, that could suggest that we'll see the VIVE Focus launch sometime in the fall or winter. Obviously, developers are going to need ample time to port their games and apps to the Focus (or create entirely new ones), so that makes a summer launch seem unlikely. Then again, this is all just speculation on my part, which admittedly may not mean very much in the end.
In any case, if you're a developer and you'd like to register for a development kit, you can do so over at VIVE's developer site. The VIVE Focus is particularly exciting because it's a standalone headset, meaning no cables or external sensors. Everything is handled by the headset itself, which boasts internal 9-axis tracking, a 110 degree field of view, and proximity sensors.
The headset will also feature a 2880 x 1600 display – resolution that rivals the incoming VIVE Pro – with a Snapdragon 835 running the show. There's no word on pricing yet, but the hope is that HTC can keep costs relatively low so that the VIVE Focus becomes a solid mid-range VR headset. We'll have more VIVE Focus information for you once HTC shares it, so stay tuned.