Vivaldi web browser can directly control Philips Hue bulbs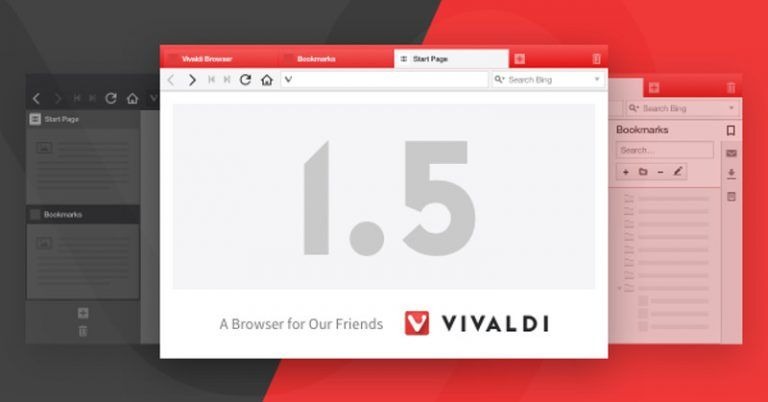 There are tons of web browsers in the world today, not counting the big three or four. Each has their own unique aspect but most of them congregate towards offering simple and minimalist interfaces. Vivaldi, from Opera co-founder Jon von Tetzchner, is, in that sense, a breed apart. It is unabashedly marketed at power users and stacks feature upon feature that would probably overwhelm everyone else. And its latest is probably as strange as it gets. As of version 1.5, Vivaldi claims to be the first web browser to have built-in support for controlling color-changing Philips Hue bulbs.
Philips Hue bulbs can already be controlled through various means and there are most likely web apps that can accomplish that as well. Vivaldi, however, prides itself for having that feature built right into the browser, no add-ons needed. As long as the bulb and the browser use the same Wi-Fi network, a bridge between the two can be made.
There is, however, one odd thing about this feature. You don't actually manually control the Philips Hue, nor do you explicitly change its color. Instead, the integration is actually through the Vivaldi theme. What this does in practice is that the bulb or bulbs change color depending on the main color motif of the site you're visiting. It's a neat party trick, but it would have probably been more practical if you could also change the color yourself.
Fortunately, that's not the only new feature in Vivaldi 1.5. Unlike other browsers, Vivaldi comes with a built-in tab stacking feature, which lets you group related tabs to your liking. In this latest version, you can also drag and rearrange tab stacks instead of just individual tabs. Other features include a Reader Mode icon right on the address bar as well as automatically taking a screenshot of a web page when you make a note.
Starting Vivaldi 1.5, updates to the web browser will take up smaller file sizes. This is because the developers will only roll out deltas, that is, only the changes made between version, so users won't have to download a the size of the whole application again just to upgrade.
SOURCE: Vivaldi