VisionTek Pocket USB 3.0 SSDs available in 120GB and 240GB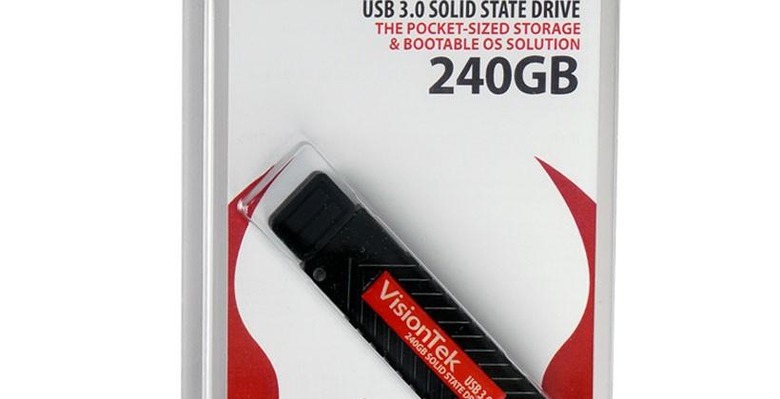 VisionTek has announced the launch of a pair of new pocket size USB 3.0 SSDs that are designed to work with any major computer OS out there. These new drives will support Mac OS X, Linux, and Windows computers. VisionTek says that the performance of these USB 3.0 SSDs rivals the performance of an internal SSD and they can be used as a bootable Windows drive for Macs providing office-on-the-go use.
The portable SSDs have aircraft-grade aluminum housing and use a LSI SandForce controller able to provide data speeds of up to 445MB/s read and 440MB/s writes. VisionTek says that is almost twice the speed of standard flash drives.
The drives are offered in 120GB and 240GB capacity, the speed means that with a copy of Windows loaded, and Boot Camp drivers Mac users can boot to the flash drive for a Windows environment without having to partition the internal drive of their Mac and give up storage space.
Both the 120GB and 240GB SSDs are available to purchase at multiple online retailers right now. The 120GB SSD sells for $109.99 and the 240GB version sells for $174.99.
SOURCE: VisionTek