VISA NFC payment gloves, pins and stickers are made for the Olympics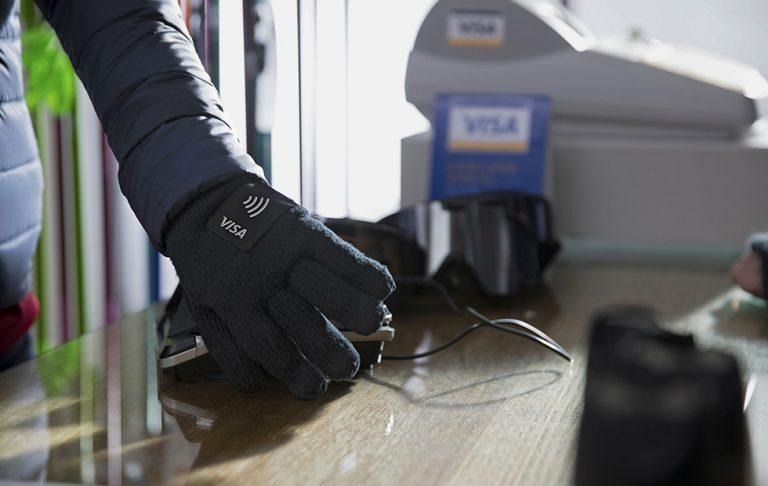 VISA has introduced a new pair of NFC-equipped gloves designed specifically for people who will be attending the 2018 Olympic Winter Games in PyeongChang. These gloves look like ordinary winter gloves, with one big exception — they have a VISA logo on them, which hints at the NFC tech embedded within. Rather than carrying a payment card or pulling out a phone, fans wearing these gloves can use a hand motion to make a payment.
NFC, of course, is the same technology found in your phone that allows you to pay for a transaction by tapping the phone against an NFC terminal. These gloves will work the same way — tap them at the contactless-enabled terminal and make the payment that way. In the same vein, VISA has also equipped Olympic pins and commemorative stickers with NFC tech for payments.
The payment devices have been launched in partnership with Lotte Card, making them suitable for payments in South Korea starting on November 9. The devices are all prepaid, meaning you'll need to load them with funds before using them. The gloves and pins can be loaded with up to KRW50,000, which is about $45 USD. The sticker, though, can be loaded with up to KRW200,000, which is about $178 USD.
Anyone attending the Olympics who would like one or more of these devices can get them from a Lotte Card's customer center as well as the Lotte Card website. The Olympic Superstores will also carry the devices in VISA vending machines during the Olympics. VISA will also be rolling out more than 1,000 terminals for the devices for all venues at the Games.
SOURCE: VISA