Virtuix Omni eyes-on: walk into VR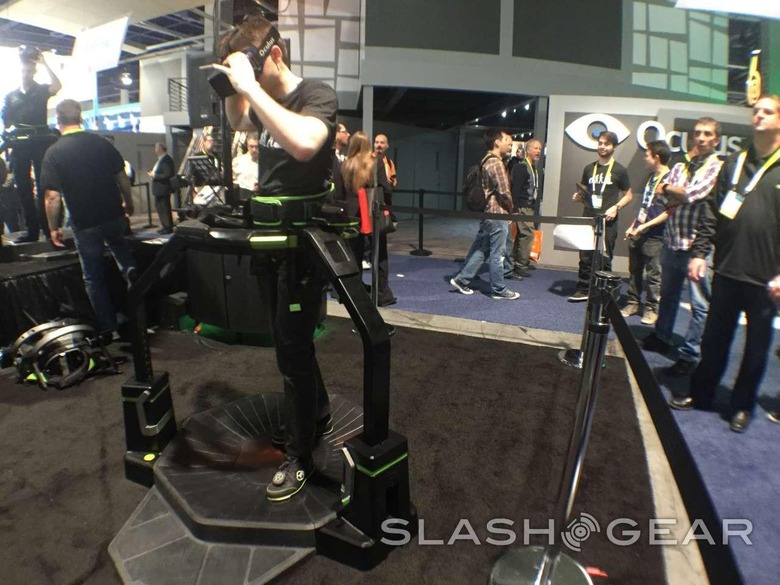 Ever feel like jumping into the game and taking over? It's somewhat made possible now with Virtuix Omni – a VR gaming platform that integrates you, the player, into the game. Fascination and astonishment was the vibe that surrounded the gaming booth at CES 2015. Launched on Kickstarter back in 2013, Omni has annihilated their $150,000 goal with over $1 million dollars in funding. Omni was on the floor last year at CES still in development stages, but this time it's here and ready to be picked up. Check out how this VR platform left impressions.
Watching the Omni in full motion was captivating as I was observing more of how the mechanics of the machine operated than the player. At first glance, it resembles a treadmill but replaced with a floor board that in big picture is a directional gamepad. Omni utilizes specially designed shoes which allows you to drift on the board – and by drifting i mean, losing traction but having full control. The company works with Oculus in pairing the Oculus Rift VR headset to complete the gameplay.
As you step onto the board, you're strapped into a harness band that keeps you centered and balanced. The band connects with the machine allowing you to move in a full 360-motion. Standing on the sideline and watching, the gameplay flows smoothly with the player's physical motions. We're looking forward to more games being developed for this platform specifically.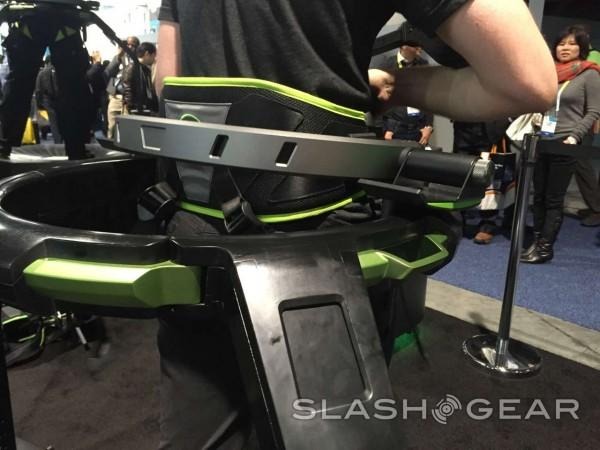 The Omni runs you for $499 which might be a bit expensive for consumers considering there's not much content. Virtuix states that prices will increase starting early February. Does Omni stand out in the gaming industry or will consumers wait until better content is rolled out?