Virtuix Omni eyes-on: Oculus Rift's virtual best friend gets an upgrade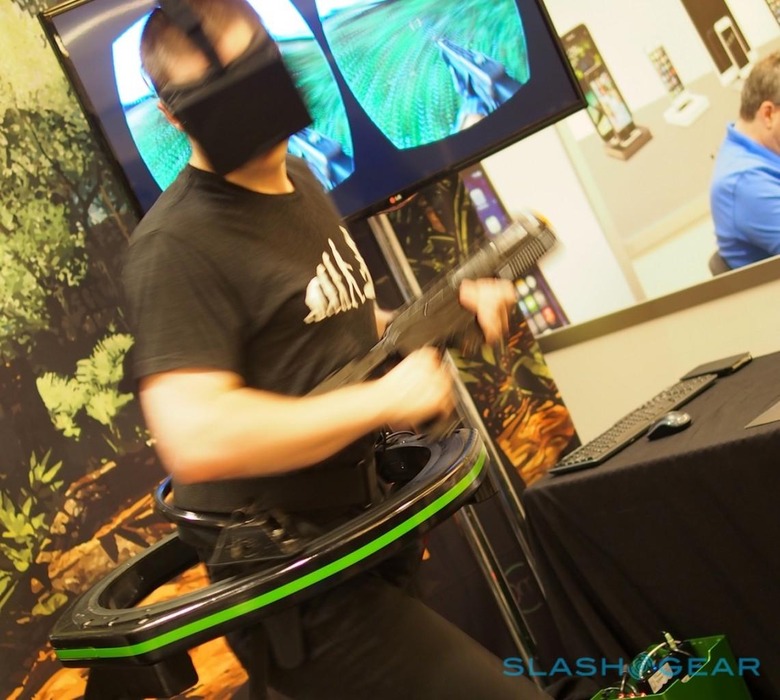 When your Kickstarter takes more than seven times its goal amount, you know you've probably got a hit on your hands, but the team behind the Virtuix Omni hasn't rested on its laurels. Instead, the latest version of the Omni hardware – which allows you to physically run through a gaming environment in the comfort of your living room – has made its debut at CES this week, swapping the Kinect-based motion tracking of the original for a far more accurate capacitive sensor system.
The first Omni design relied on Microsoft's Kinect sensor bar to monitor how the player was walking or running, using special shoes and an ultra-low-friction surface on which they could move. This new version, however, uses three concentric rings of capacitive sensors integrated into the slightly concave base.
These sensors track where the feet strike and, by measuring the delay between touches, how fast they're moving. With it, Virtuix says, the system can recognize when gamers walk, run, jump, strafe, and even step backwards, though the current combination of pre-production hardware and software can only handle certain aspects of those.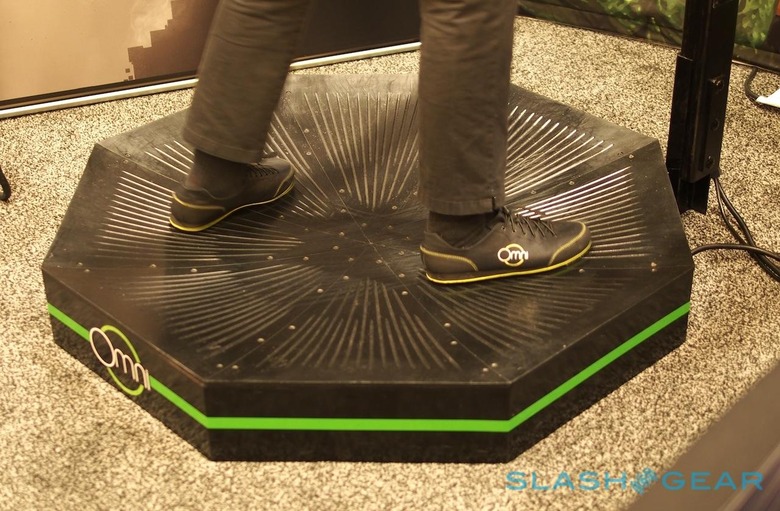 The benefit, Virtuix says, is extreme low-latency and a far more self-contained system, no longer requiring the Kinect to be positioned to watch the gamer's feet.
What hasn't changed is the price, with Virtuix still offering the Omni for $499 for a single unit including a single pair of low-friction shoes. There's also a double pack, priced at $1,019, which comes with two Omni decks and three pairs of the shoes.
Virtuix is targeting a June 2014 release for Omni. You'll obviously need to supply your own Oculus Rift and a gaming PC to drive the whole thing.