Virtual 4K balconies are coming to new Quantum cruise ship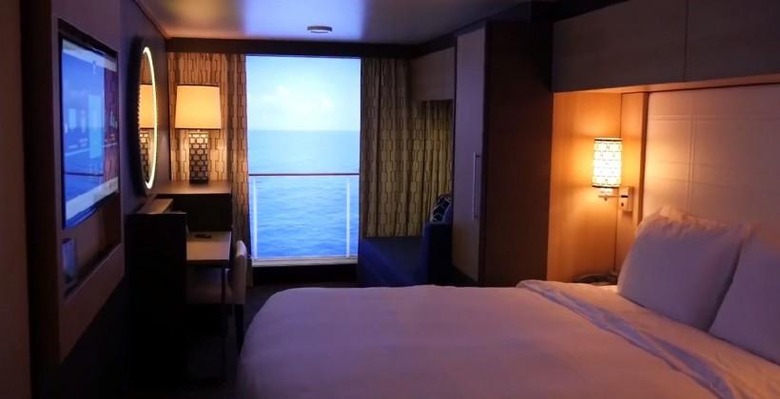 Cruises can be a bit claustrophobic if you happen to be in an interior room. The already small space is compounded by a lack of outside access, and despite efforts otherwise, can feel dim and confined at times. Royal Caribbean is addressing that issue in a unique way: with virtual balconies installed in interior rooms, which give everyone a view of the ocean and make the space feel a bit bigger. How are these virtual balconies achieved? Using giant 80-inch 4K displays mounted on the wall.
The 4K-resolution virtual balconies are heading to the Quantum of the Seas cruise ship, where all the interior staterooms will feature a realistic "balcony" showing a live video feed of the ocean outside, with an overlay of balcony flooring and railing to give it that extra dose of realism.
Footage comes from cameras mounted in various places on the ship, and there are sounds included in the room to make it sound like the "balcony" is real, augmenting the display. Because 4k displays are used, the balconies are said to look realistic enough that one would be tempted to see if they can put their hand through it.
The balconies aren't the Quantum's only technological bragging points, however. Royal is also planning to deck its new ship out with a robot bartender, details of which are scarce at the moment, and a glass capsule that takes guests about 300ft. upwards so they can get a unique look at the ocean, among other things.