Virginia homeowners spot man with TV head leaving TVs on porches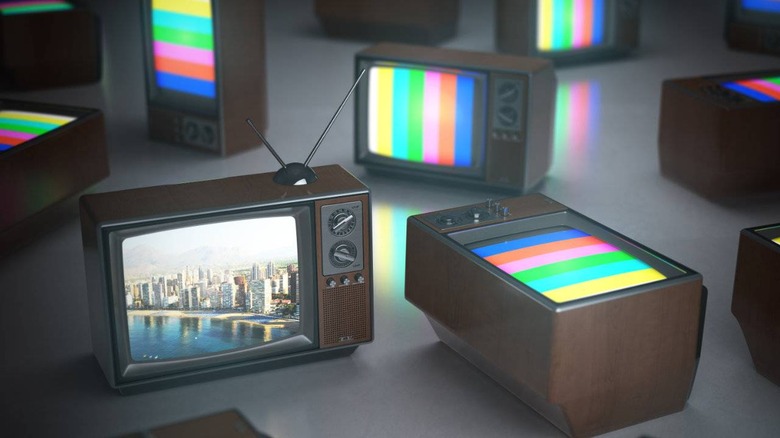 For reasons that remain entirely unclear, doorbell cameras on a number of Virginia homes recently captured footage of a person leaving old TVs on random porches in the middle of the night. This individual has not been identified due to the large empty television they wore on their head. Videos of the encounter show 'TV Santa Claus' waving at cameras and otherwise appearing non-threatening.
More than 50 homes in Henrico County, Virginia, received deposits of old televisions on their porches this past weekend. Local police received reports from a number of homeowners on Sunday morning who claimed a mysterious individual — wearing a big TV on their head — had left old TVs on their porches overnight.
The individual has not been identified but is not viewed as a threat. The activity is harmless and utterly bizarre. No one knows where the TVs came from, why the TVs were left, and whether more than one person was behind the activity.
Though some videos clearly show a person wearing blue, other security footage seems to show a white suit, indicating that at least two people were busy over the weekend. Because the activity didn't harm anyone, impair normal police function, or cost the community any extra cost, law enforcement doesn't plan to investigate the matter.
Police collected the old TVs and say they believe the activity is a prank that doesn't target any particular individual. A similar TV-related activity happened in a nearby community around this time last year, leading some residents to believe that college students are behind the event.