Virgin Mobile confirm Helio Ocean 2 for 2009; more services on the way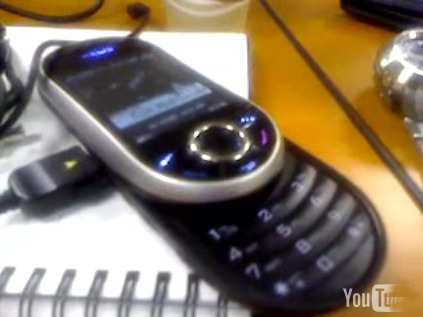 We met with Virgin Mobile while at CTIA Wireless this week, and in-between taking a look at their first self-branded 3G handset, the Shuttle, had a chance to ask them about their plans for Helio.  Virgin bought out the carrier, which also uses the Sprint network, earlier this year, and since then subscribers and analysts alike have been waiting for the official word on what exactly will happen to the company, its users and the devices it had planned.  That of course includes the eagerly-anticipated Ocean 2 smartphone, and we're pleased to be able to confirm that yes, it's still coming.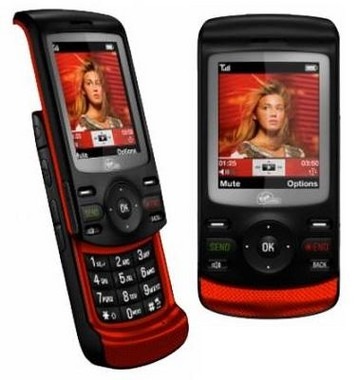 News of the Helio Ocean 2 leaked earlier on this year, together with photos of the device in action.  Keeping the dual-sliding form-factor of the original Ocean, it's suspected to have a 3-megapixel camera with 30fps video recording, together with a touch-sensitive navigation pad.
While the Virgin execs we spoke with could not discuss any of the device details, they did confirm that the Ocean 2 is a work-in-progress and that it will be hitting the market sometime in 2009.  In fact, all of the devices and services Helio had on their drawing board – and the language used in the meeting suggested that it was more than just the Ocean 2 – are earmarked for release under the new brand umbrella.
Helio subscribers should not notice any significant change to their service; in fact the only two differences will be an increase in included minutes on the $80 talk plan (from 1,500 to unlimited) and the introduction of some of Virgin Mobile's social networking apps and tools to the Helio download store.  On the flip-side, Virgin Mobile customers will begin to see Helio apps and services crossing over to their devices; this will include tools like Buddy Beacon.  The company is also considering making the Sugar Mama service – where users can earn extra minutes in return for watching adverts, filling in surveys or giving brand feedback – available to Helio users.
While you'd expect them to spin it as such, it all seems positive news for subscribers to both carriers.  Virgin Mobile USA users get more advanced functionality and 3G access, while Helio users have the backup not only of SK Telecom – who remain in the picture as a Virgin shareholder – but the promise of new service development.
Update: Virgin Mobile Helio Ocean 2 is in the SlashGear house!