Virgin Hyperloop One sees billionaire Branson back Elon Musk's tech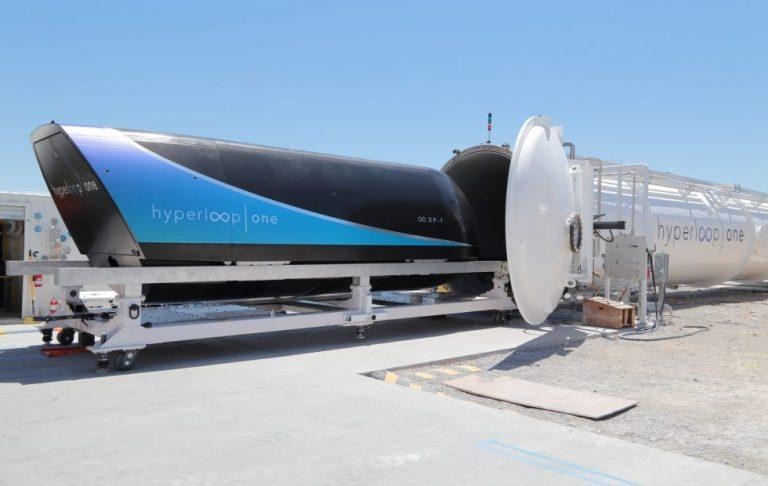 There are some big changes going on with Hyperloop One today. Hyperloop and Virgin have announced a new partnership that will see Virgin Group founder Richard Branson joining Hyperloop One's board. Not only that, but a new investment from Branson and Virgin Group are bringing about a bit of a name change at the offices of Hyperloop.
Over the next couple of months, the company will rebrand itself as Virgin Hyperloop One. While the name change and what it represents are rather big in the grand scheme, it seems like Hyperloop One's goals will remain the same. The announcement today says that this new global partnership will continue to focus on Hyperloop One as a passenger and mixed-use cargo system.
However, with the rebranding comes the creation of a new passenger division. This was presumably created in response to Hyperloop One's successful summer testing, which saw the company actually sending its passenger pod down its test track in the Nevada Desert for the first time. It seems safe to assume that same test is what caught Virgin's attention.
Virgin apparently isn't the only one with an renewed interest in Hyperloop One since that test. In its announcement today, Virgin Hyperloop One says that it "continues to see a growing demand from governments and the private sector around the world." Locations where Hyperloop projects are currently underway include the US, Canada, India, Finland, the Netherlands, and UAE.
Of course, Virgin is a pretty good partner to have for a company focused on transportation. Among all of the honey pots Virgin has dipped its hand in over the years are ventures in travel, commercial spaceflight, and commercial aviation, so Virgin has been around the block a few times when it comes to getting people from point A to point B. We'll see just how much of an asset Virgin's know-how is to the development of Hyperloop One soon enough, so stay tuned.