Virgin Galactic's VSS Unity supersonic plane makes historic space flight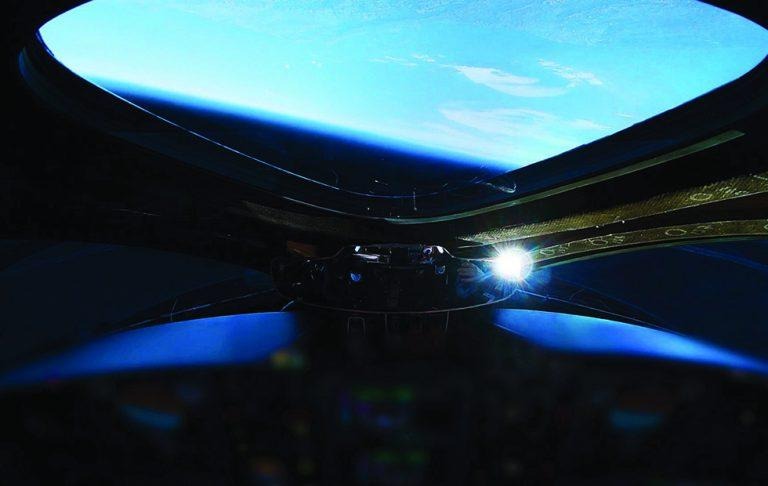 Virgin Galactic's VSS Unity supersonic plane successfully breached the edge of space during a flight today, the company has announced. According to Virgin Galactic, this is the first time a crewed vehicle made for passenger service has managed to reach space, a milestone for the company. The achievement has been recognized by the FAA, which plans to award the flight's pilots in a ceremony next year.
Today's milestone flight was notable for a number of reasons, including that it was the first crewed spaceflight to take place from American soil since 2011. The space plane was piloted by two expert pilots, Mark "Forger" Stucky and Frederick "CJ" Sturckow, both of whom will be awarded with FAA Commercial Astronaut Wings in a ceremony early next year.
SpaceShipTwo, welcome to space. 🚀🌎 pic.twitter.com/tHHNSlkrd0

— Virgin Galactic (@virgingalactic) December 13, 2018
Once the ceremony takes place, Sturckow will be the only person to have ever been awarded both NASA and FAA Wings, according to Virgin Galactic.
VSS Unity reached a high point of 51.4 miles, which is nearly one and a half miles beyond the point the US government considers the edge of space. The space plane had a top speed of almost three times the speed of sound and had a Mach 2.5 supersonic re-entry into the planet's atmosphere.
Talking about the company's achievement is Richard Branson, who said:
Today, for the first time in history, a crewed spaceship, built to carry private passengers, reached space. Today we completed our first revenue generating flight and our pilots earned their Commercial Astronaut Wings. Today, we have shown that Virgin Galactic really can open space to change the world for good ... This is a momentous day and I could not be more proud of our teams who together have opened a new chapter of space exploration.
The flight took place from California's Mojave Air & Space Port at 7:11AM local time.