Virgin America unveils flight-centric social networking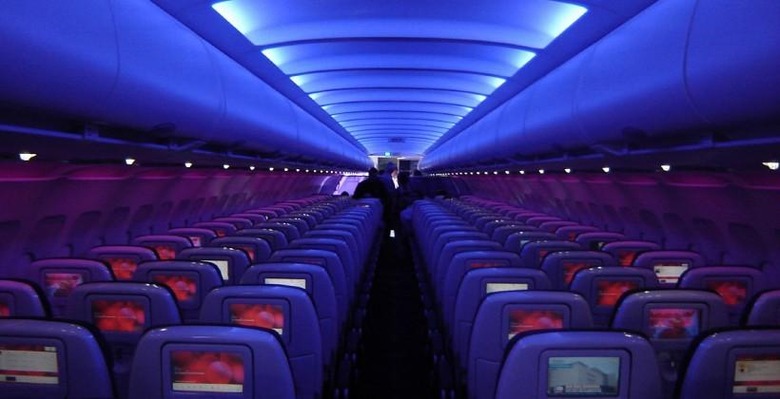 If your everyday social networks prove too uneventful for your business flights, Virgin America aims to offer the solution. Today the company unveiled flight-centric social networking for business travelers who want to meet up with fellow professionals, do some networking while waiting to board, and get to know those around them.
Calling it the "first geolocating network at 35,000 feet", Virgin America has unveiled the new mobile offering alongside Gogo, the company behind in-flight wireless Internet, and Here On Biz, a mobile networking app that is aimed specifically at business professionals.
By combining the three, iOS users (no word on when/if Android users will be let in on the fun) can download the Here on Biz app, register one of their social networks to it — Facebook, Twitter, or LinkedIn — and connect with other individuals using the same setup at their gate or while on a flight.
Signing up for the app and using it while at LAX can also be used under a promotion for a discounted pass to Loft at LAX, which is Virgin America's first official airport lounge. Here On Biz is only available for iOS devices, and so it stands to reason Virgin America may not be rolling out this out to Android users any time soon, though word on the matter hasn't yet been provided.
VIA: Engadget
SOURCE: Virgin America