VIP 007 James Bond phone, an unworthy name for an ugly phone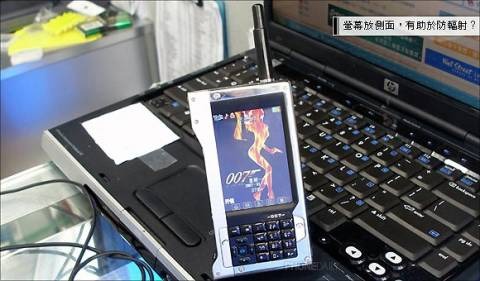 I don't think any agent will be caught dead with this theme phone dubbed VIP 007. It takes the shape of a military field phone, with 2megapixel camera, 3D sound, game pad and a huge antennae doubling as a mini-weapon in the event the agent runs out of bullets.
Lets just say this is one phone I'm happy not to see here in the states. By the way, did the Chinese properly get this licensed? I doubt it.
Click over for more images...