Vinylify lets you make your own custom vinyl record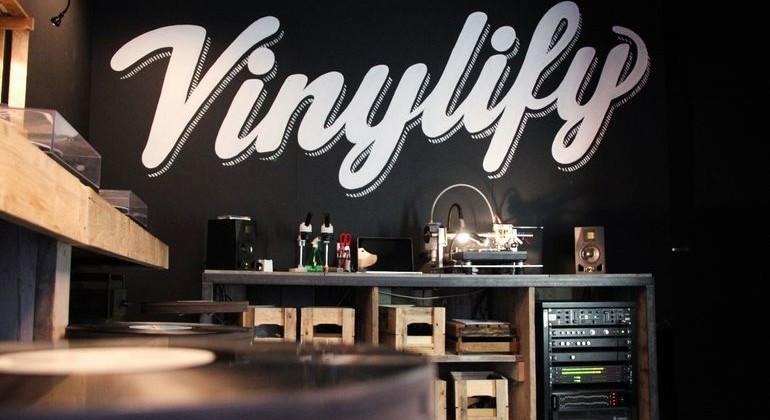 Your vinyl collection is only as robust as the options available to you. As the medium makes its comeback, we've seen different tools and services surface promising to produce a vinyl record on your behalf — maybe something you plan to pass out at your band's upcoming gig, or something that will round out your personal collection. Vinylify is one of the newest services among them, and has managed to catch quite a bit of attention.
Vinylify is a service based in the Netherlands that will hand-etch a vinyl record with a track that you provide, print your custom artwork for the vinyl, then ship it directly to your mailbox. Each vinyl costs 50 Euros — about $55 USD, not including the shipping costs.
The ability to order a single record largely separates Vinylify from the competition — many services require bulk orders, which rules out ordering just a record or two for special occasions. In this case, customers upload a track when ordering, upload their artwork, and Vinylify then hand-creates the record and the matching labels. Though the service has been around this April, it has only recently opened up to international orders.
The resulting records are 10-inch in size, and can hold 10 minutes of audio per side. Files can be uploaded in lossless FLAC and WAV files as well as MP3. The size, according to Gizmag, is so that the record can fit in most mailboxes, but other sizes could be coming in the future. The records will be shipped about 3 weeks after the order is placed.
VIA: Gizmag