Vimeo announces partnership with Dropbox for easy uploading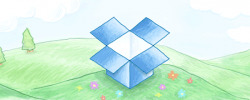 Today Vimeo announced that it has teamed up with Dropbox to bring its users a new way of uploading videos. Seeing an opportunity since so many Dropbox users use the service to back up and save their videos, Vimeo now lets you upload directly from Dropbox, cutting out a step or two between saving the finished product and getting it uploaded to the Web. Even better is that feature is available now, so there won't be any waiting for some far-off launch date.
Writing on the Vimeo Staff Blog, Blake Whitman gave Vimeo users a few reasons why this new team up will come in handy. First, Vimeo users can upload straight from Dropbox, meaning that they won't even have to visit Vimeo to upload a new video. Second, Dropbox users have the option of automatically uploading to Vimeo – just drop the video into the auto-upload folder that appears when you link accounts, and Vimeo says "we'll handle the rest." Finally, when users are uploading from Dropbox, they're free to close the browser window as soon as the upload begins; since Dropbox uploads in the background, there isn't any need to watch a progress bar.
In order to take advantage of this new functionality, users will need to link their Vimeo account to their Dropbox account. Users can do so by heading to the Vimeo upload page or their account settings, much like the way you'd link your Vimeo account to your Facebook or Twitter. Once that's done, you're free to upload videos to Vimeo through Dropbox to your heart's content.
It's a cool new set of features, and they will undoubtedly come in handy for all of the Vimeo users who also take advantage of Dropbox. As you can see from the video above, Vimeo has been hitting the additional features hard lately, so we wouldn't be surprised if the company had more announcements planned for the not-so-distant future. Be sure to check out our story timeline below for more on both Vimeo and Dropbox!