Viewsonic VX1940w - World's first 19-inch monitor with a native resolution of 1680 x 1050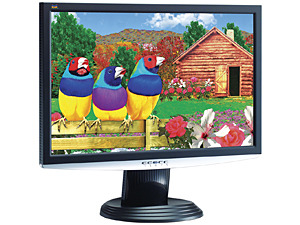 If you've got a 19-inch monitor, at what resolution does it display? Personally mine run 1440 x 900. For the most part, that's plenty fine for me. Most of what I do on the computer has to do with typing and reading text as well as gaming. For the former, I think that's about the right size for me not to kill my eyes. As for the latter, most games don't go any higher than 1440 x 900. However, if you crave something a little higher, Viewsonic's got what you need.
Viewsonic has announced what they're touting to be the first 19-inch monitor to run at a native resolution of 1680 x 1050. The VX1940w won't disappoint with its 300 nits brightness, 3000:1 contrast ratio and 2ms response time.
This monitor is slated for release in the US starting in November.  You will be able to pick one up for $249, which is really great for what it has to offer.
Viewsonic's high-res 19-inch LCD monitor [via crave]