ViewSonic ViewPad 10e Android tablet detailed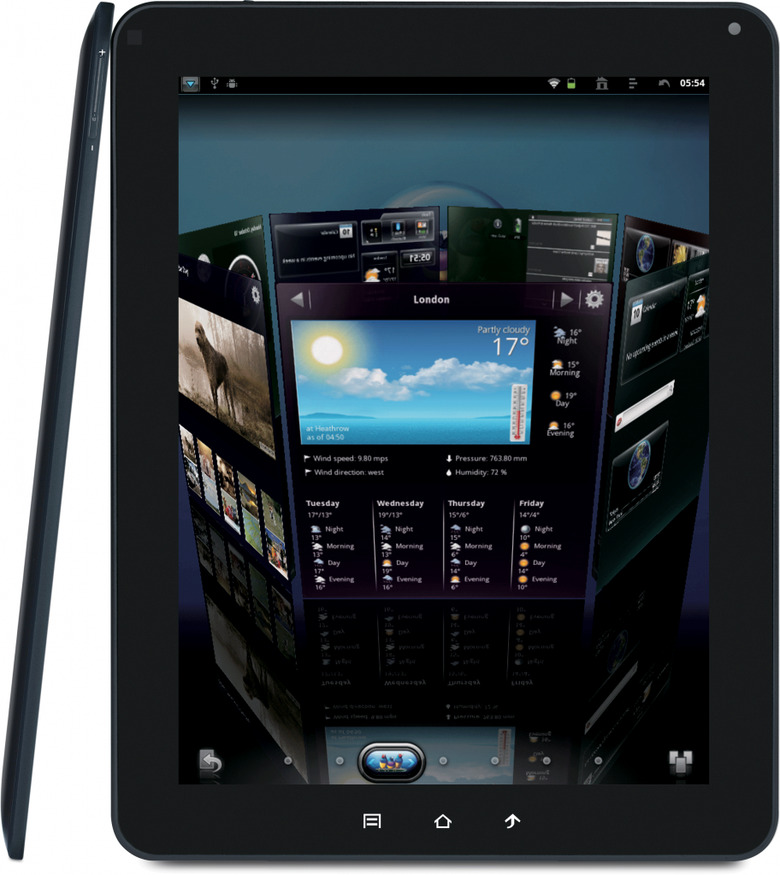 It appears that ViewSonic will once again be trying their luck with an inexpensively constructed tablet, this time in the 9.7-inch single-core Android 2.3 Gingerbread 10E. Thus far ViewSonic has been tossing tablets out like their candy inside 2011, with the ViewPad 7x, 10pro, and 7e. Each of these tablets has either been 7-inches and running Gingerbread or 10-inches and running Windows 7 with Android virtualized inside. What we've got here is ViewSonic's first 9.7-inch Android-only tablet boasting, amongst other things, a 9.1mm thinness. Could it compete with the massive tablet market in the mix today, or would it require nothing less than a fantastically low price to blast this tablet into the market?
What you've got here is an odd set of specs. Odd, that is, if you consider the rest of the Android tablet market: here there's a single-core 1Ghz Cortex A8 processor running Android 2.3 Gingerbread on a 9.7-inch IPS LCD display at 1024 x 768 pixel resolution. You'll find DDR3 memory at 512 MB, internal memory at 4GB with a microSD card slot able to utilize an additional 32GB, and the whole thing comes in Wi-fi only. You wont see this gem on any mobile carrier shelves. Also the whole thing weighs in at 620 grams, no back-breaker.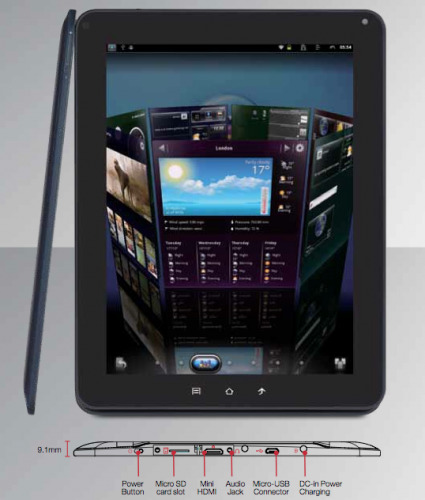 And what's this? This device has one whole heck of a lot of connections, including microUSB (for data transfer and power), mini HDMI for up to 720p output of video to your HDTV, wireless B/G/N, and Bluetooth 3.0. AND you'll be working with the lovely VIewScene 3D, one of the most unique looking approaches to Android you'll find on the market — have a look at what ViewScene looks like by checking out this quick hands-on (or eyes-on, if you prefer) of the ViewPad 7x, 10, and 7e from back at Pepcom Holiday Spectacular 2011. It's the 3D-looking wild interface that you WILL find wonderful.
[vms f98fd178a9defd0efa07]