Viewsonic launches 23-inch V3D231 3D LCD using passive glasses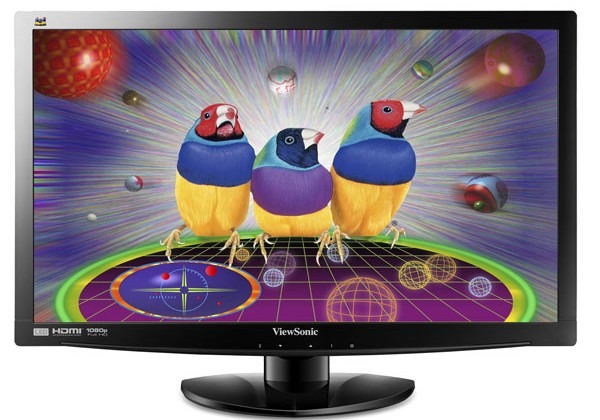 Viewsonic has been around for a long time making all sorts of display products from LCDs and TVs to projectors and more. The company has a new LCD for the computer user that it has announced that offers 3D technology. Rather than having, to use expensive and bulky active technology glasses. The screen measures in at 23-inches wide.
It has a 20 million:1 dynamic contrast ratio and integrated SRS Premium sound speakers. The 3D glasses used are polarized glasses. I would bet that the glasses left over after 3D movies at the theater would work with this display. Connectivity options include a HDMI 1.4a input for 3D sources, VGA, and DVI-D. The display comes with software to convert 2D to 3D as well.
The native resolution is 1920 x 1080 and the typical contrast ratio is 1000:1. The panel response time is 2ms so it should work well for gaming. The V3D231 comes with one set of polarized glasses and a set of clip on glasses to prescription lens wearers. It is on sale in Europe right now for £239 / €279.