Vienna - Microsoft's Vista replacement - in 2009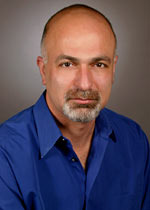 At the rump-end of last year I wrote about Microsoft's plans for its post-Vista OS (which was promptly labelled by one commenter "Promise the moon. Deliver crap"); back then, while we had a codename for the next full refresh – Vienna – we couldn't even guess at a release date.  With Vista taking five years to appear, in part because of the security lash-up that was XP Service Pack 2, it seemed like some of the features Microsoft were promising would take us comfortably into the next decade.
Yet at the RSA Conference this week, Ben Fathi (Corporate Vice President of Development with Microsoft's Windows Core Operating System Division) indicated that rather than a five-year interval, we should be looking at half that:
"You can think roughly two, two-and-a-half years is a reasonable time frame that our partners can depend on and can work with ... that's a good time frame for refresh"
Which takes us neatly to 2009.  They're still tight-lipped as to what the must-have features will be, what the final release name might be or even what codename it's working under at the moment, but they're promising more information over the next year.
PC World [via Pclaunches - thanks Vinit for the tip]