VideoSurf Visual Search Hands-On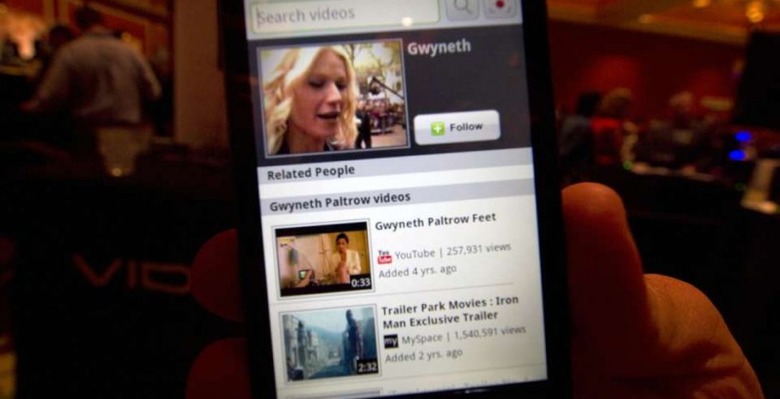 Audio recognition programs have been around for a few years now allowing users to listen to a song and then have a program analyze it and push out the track information. Now this is possible with video. Ranging from recorded TV to movies, VideoSurf allows the user to determine exactly what's playing just from five seconds of captured video.
How it works is that VideoSurf will display from the camera on your Android device and ask to be shown the source video for five seconds. After the video has been analyzed, which will be ultra fast over WiFi or Verizon's LTE network, you will be presented with results including the TV show, episode, runtime, and and full cast list.
VideoSurf has an exclusive partnership with Verizon and the application will launch pre-installed on all the Verizon 4G LTE devices announced today such as the DROID BIONIC, HTC ThunderBolt, LG Revolution, and the Samsung 4G LTE Smartphone.