Video Of ASUS' Instant-On Linux Dual Boot Distro Shows Skype VOIP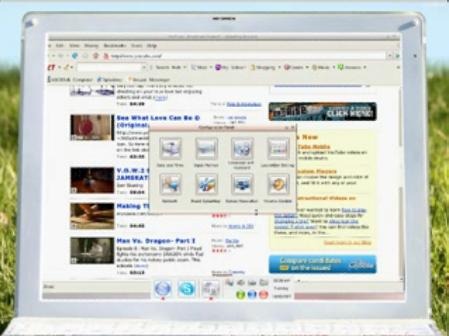 In their latest high-end motherboard ASUS has slapped a cute little Linux multi-boot distro in there, called Express Gate, to give access to media functionality without needing to load Windows.  Now It's conjured up by DeviceVM and originally called Splashtop, and its unique selling point is that it not only features a media player or even an internet browser, but almost instant access to Skype for VOIP calls.  Now there's a video of the system in action.
https://www.youtube.com/watch?v=qd_kZhbXkXA  
Splashtop (or Express Gate) runs in 512MB of embedded memory, and the developers are talking about the opportunity to not only edit the environment from within it but for third-party software to be installed.
Although so far only ASUS have publicly signed up, DeviceVM are saying there'll be multiple other options (and not all high-end) by Q1 2008.
Splashtop [via jkOnTheRun]