VidaBox TOUCHPANEL12 home automation control with magnetic mount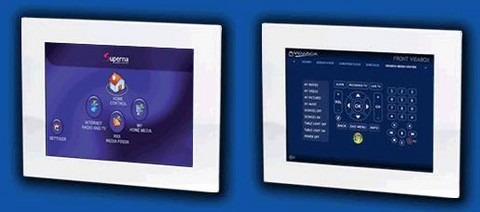 Home automation and media specialists VidaBox have released their latest touchscreen controller, a wall-mounted 12.1-inch display that runs Windows XP embedded and boasts a unique mounting design. The TOUCHCLIENT12 package consists of a "roughbox" that is fixed into the wall and the computer itself, which requires only two connections – 12V power and ethernet – and magnetically clips into the mount. Once installed, the system can either be used as part of a whole-house media and automation setup, using a centralised server, or can act as a standalone device running any software compatible with XP embedded.
With no moving parts (onboard storage is SSD) and no fans, the TOUCHCLIENT12 is silent. VidaBox initially set it up in a write-protected mode, meaning any software glitches can be corrected by simply restarting the system. Expansion is via two USB ports, two RS-232 serial ports and two ethernet ports, all easily accessible since the panel can be popped off its magnetic mount. There are also stereo speakers behind the bezel, which although not really suitable for music (since they're only 1.5W) would be adequate for system sounds and feedback.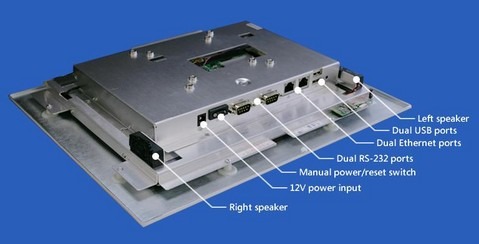 While the price – $2,599 – might seem expensive, considering how much companies such as Crestron charge for their touchscreen controls the TOUCHCLIENT12 looks a bit of a bargain. Especially once you consider that it will work with multiple home automation and distributed media packages, not just VidaBox's own software, or as a standalone system while you save up for the rest. It's available now.
[via eHomeUpgrade]