Victor JVC launches trio of industrial-grade LCD monitors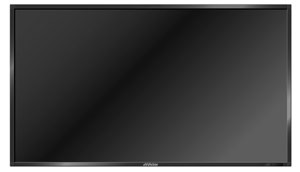 Victor Japan, a division of JVC display announced today three thin frame industrial-grade LCD flat-screens with built-in sensor to automate power on/off, volume and screen backlight functions. All models feature a Full HD 1080P HDCP compliant LCD panel and are capable of multi-screen setup for business applications.
The 52-inch GM-F520S is measured at 17mm in thickness, features 2,000:1 contrast, 700 cd/m2 brightness and sports a 16.77 million color LCD panel with 178 degrees viewing angles. The lower-end models – the 47-inch GM-F470S and 42-inch GM-F420S are thinner in size with the expense of half the contrast value. Measured at a mere 15mm, the thickness is quite impressive as a business display.
The trio of Victor JVC displays are slated to launch in Japan in February – the 42-inch will get the early launch in the beginning of month, while the 47-inch and 52-inch will follow in the middle and end of the month. Price has not yet been determined.