Victor JVC Everio HD40/HD30 dual HDD and MicroSDHC 1080p camcorders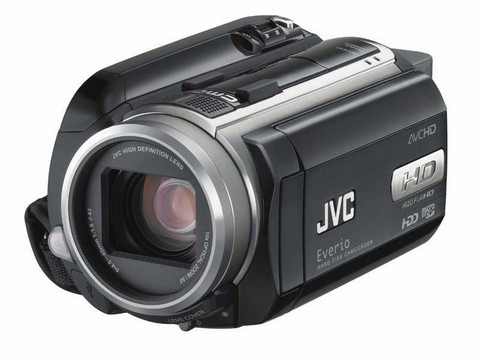 Victor JVC have announced [pdf link] two new HDD-based high-definition camcorders, both capable of capturing full 1920 x 1080 footage. The GZ-HD40 has a 120GB drive, while the GZ-HD30 has 80GB; each also features a MicroSDHC card slot. As of June 2008, the HD30 is the world's smallest Full HD camcorder with a 1.8-inch HDD.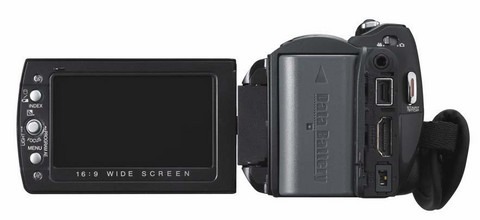 The pair are the first offered that can capture in both AVCHD and MPEG-2 formats. At their highest quality setting, the HD40 can capture up to 15hrs in AVCHD or 10hrs in MPEG-2, and the HD30 10hrs in AVCHD or 6hrs in MPEG-2. Both use JVC's HD Gigabrid video engine, have Auto Light, Focus Assist and Manual settings, and can capture still images while simultaneously recording video (using a 2.68-megapixel sensor).

The flip-out display is 16:9 widescreen. Outputs include HDMI/AV/Component/i.LINK/USB and a headphone port, and the HD40 comes with a docking station. Both will be available in the US in August, priced at $1,299.95 for the HD40 and $999.95 for the HD30.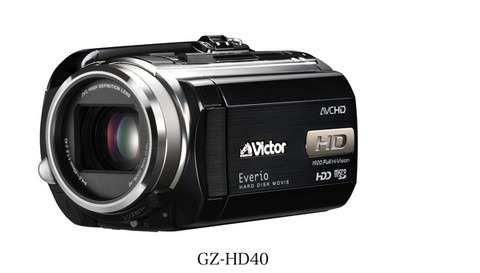 [via Akihabara]