VIA Isaiah, 64-bit CPU with low power consumption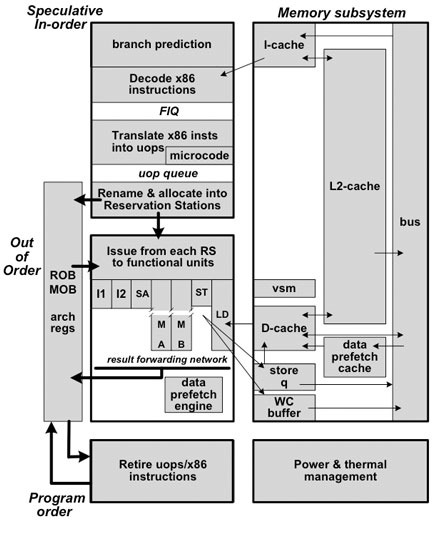 VIA is releasing its new x86 processor called Isaiah. The chip is deemed to perform twice as fast as VIA's current processor while maintaining the same amount of power consumption.
The first series of Isaiah will be release with clock speed of 2.0Ghz and FSB (Front side bus) scaling from 800Mhz up to 1333Mhz. Isaiah architecture was designed from ground up to include all the advancement of current x86 processor technology including 64-bit instructions and virtualization.
The first series of Isaiah based processor will be compatible with VIA C7 motherboard to allow easy upgrade path for current C7 users. The Isaiah processors will be manufactured in 65nm process. VIA will ship the Isaiah processors in the first half of 2008.
[via]