Vhoto iPhone app sucks incredible stills from your videos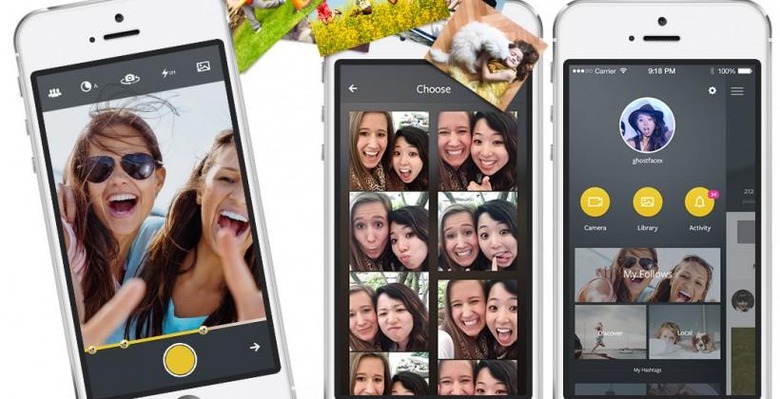 A new iPhone app aims to blur the lines between photos and video, with Vhoto automagically pulling out the best stills from video clips. The app, handiwork of a former Xbox and Activision engineer among others, aims to change the way that photos are captured by using computer vision to sift through footage and yank out images with good framing, where people are smiling, or that have merit otherwise.
The concept was spawned after co-founders Hugo Crean and Noah Heller realized that while videos often contained shots that would make for great still pictures, actually extracting them was time-consuming and fiddly.
Some smartphones have included screengrab support recently, usually built into preloaded video editing apps, but they still demand that the user manually find the frame they want to keep.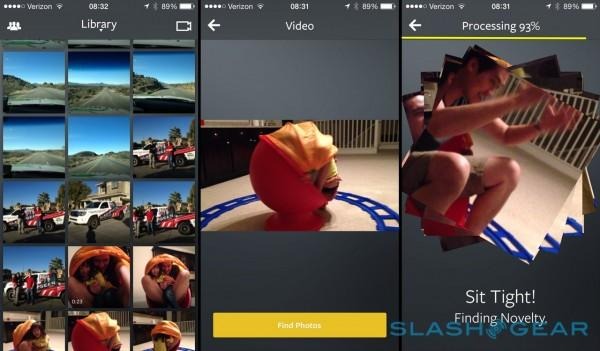 Vhoto automates that process, using computer vision technology to run through the footage and identify what it believes are the frames with most potential. They're then served in a gallery afterwards, and can be annotated, edited, saved, or shared in the usual manners, whether that's by email, on Facebook or Twitter, through Instagram, or something else.
In our testing on an iPhone 5s, it took around 45 seconds for Vhoto to analyze and pull out photos from a 10 second Full HD video clip. We ended up with fifteen to choose from. Once you've analyzed a clip once, meanwhile, there's only a couple of seconds delay to return to all those photos later on.
The actual results turned out to be reasonable impressive, too. The fifteen stills were generally sufficiently different so that it doesn't feel like you're just looking at a slideshow, Vhoto claims that the app generally improves over time, figuring out what sort of pictures you want.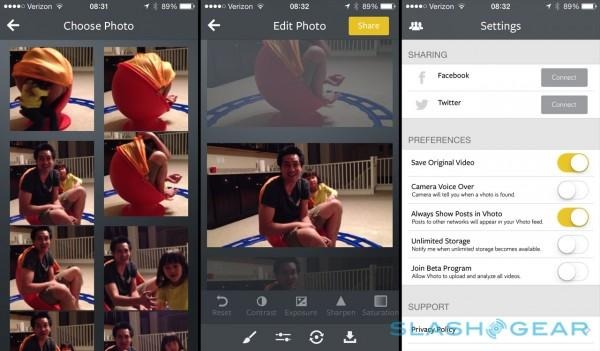 Although you can start with a prerecorded clip, Vhoto also has a camera built-in, so you can record footage (and optionally save it) and then analyze it straight away. There's tap to focus as well as the ability to start a new "set" of shots by rotating the phone.
We've seen a number of attempts to change how photos and video coexist recently, particularly as the processing power of smartphones – and the quality of their cameras – increases. HTC, for instance, introduced its Zoe technology with the original HTC One last year, simultaneously grabbing both a brief HD video clip and a burst of stills, that could be used to create "living galleries" and automatically curated video highlight reels.
Vhoto is a free download for iPhone and iPod touch from the App Store.
SOURCE Vhoto