VholdR ContourHD wearable camcorder introduced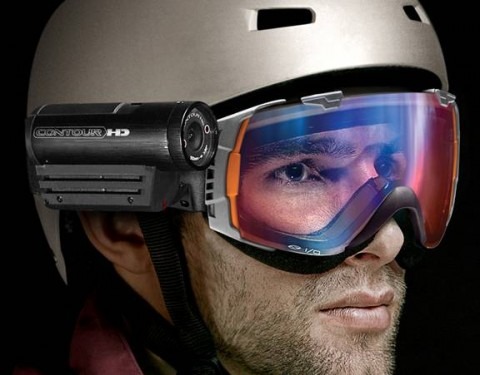 We first heard about VholdR back in 2007, but now the company is offering up a product that's the first of its type–the ContourHD wearable camcorder. It's actually the first HD video camera you can wear to make those POV shots much easier.
This camera is meant for those that want to record point of view footage but don't have a hand free to hold a camera. You can even attach it to a helmet or your goggles. The camera is water-resistant as well and is capable of shooting 720p HD video and SD video, too at 30fps and 60fps, respectively.
The ContourHD features a microSD card slot capable of holding a 16GB card. One-button recording makes it easy to take footage on the fly. Other features include a built-in mic, 192-degrees of rotation, vibration and shock protection and up to 8 hours of video capacity. It comes with Easy Edit software. You can get the ContourHD from VholdR in May for $300.