VEXO the new iTV remote?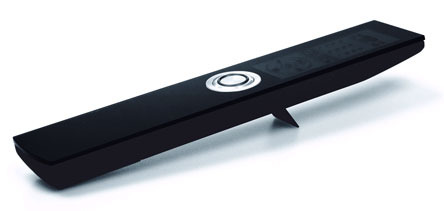 There has been a sacriligeous allegation that the Ruwido VEXO remote control is confirmed as the forthcoming Apple iTV remote. The VEXO features a strangely ancient over-complicated monochrome display on an awkwardly long black stick with a imitator's obligatory circular navigation wheel. It appears to be a poor adaptation of the iPod genre.
Many are disgruntled and angry at such shenanigans. Even if this was sparked in an attempt to publicize VEXO, it sure isn't going to help with their sales. And, it's a good indicator for them to scrap whatever plans they had for the dubious remote. Take a look at another picture after the jump to judge for yourself.
Ruwido's VEXO: The Apple iTV remote [Via: Digg & fierceiptv]