Vessel arrives to poach YouTube stars for subscription service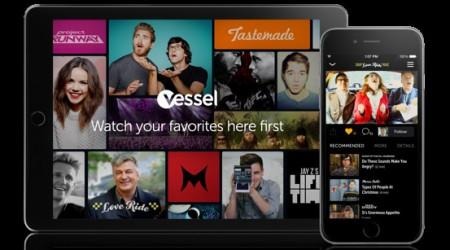 You probably haven't heard of Vessel, but soon it will likely become part of your daily vernacular. The startup video service is trying to bring some of the more prominent YouTube creators under their banner, which offers up both free and paid subscriptions. The free service offers up videos from entities like Funny Or Die, while the paid model brings in homegrown viral stars. The paid service also delivers videos a full week before you'll see them anywhere else, with an attractive, incentivized model for viral video stars.
YouTube offers up monetization via ads. On average, every 1,000 views brings a YouTuber somewhere between $1.10 and $2.20. With Vessel, creators will get a larger chunk of the ad revenue, somewhere around 70%. Those putting their videos on Vessel will also get 60% of the subscription revenue.
For a prominent YouTube star, that brings their $1.70 or so per 1,000 views up to around $50, according to Vessel.

If you don't follow a YouTube viral creator, you may not understand the allure of Vessel. Paying for early access to videos and then being fed advertising seems like double-dipping, too. Vessel co-founder Jason Kilar says the ads are only five seconds long, and custom made for Vessel so "they're long enough to make an impression but short enough that they don't "feel like a tax".
Currently, Vessel is amassing talented creators, so it's not open for the public just yet. They don't need to rush, though. With a reported $75 million in backing, Vessel can spend time luring talent in gearing up for a big launch.
Still, Vessel seems to be banking on the impatience of fans. Subscriptions for viewing a video a full week ahead of landing on other free-to-use services seems niche; but it's a lucrative niche to fill.
Source: Vessel