Verzo Kinzo Android smartphone available now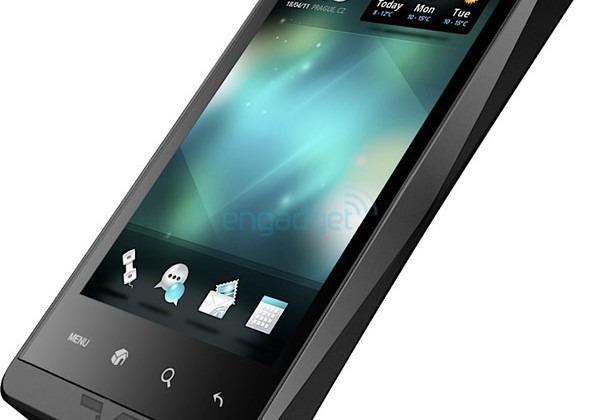 Back in August we caught wind of a new Android smartphone that Verzo was launching called the Kinzo. At the time, we didn't know exactly when that smartphone would land other than a vague September range. September came and went with no Kinzo available for luxury phone fans to pick up. If you like, the style of the Kinzo, the smartphone is now officially available.
The smartphone is a custom skinned device running the aging Froyo Android operating system. The device is a 12.3mm thick handset that packs in a 4.3-inch screen with WVGA resolution. The hardware inside is rather mundane with a 1GHz TI OMAP 3630 processor, 512MB of RAM, and a 5MP camera with LED flash.
The front camera on the smartphone is a VGA resolution unit. The radio inside makes the phone work with the AT&T network. The phone also has quad band GSM support. Other features include WiFi, Bluetooth, and various sensors we expect in a touchscreen phone today. The battery is a 1590mAh unit and it has a micro SD card slot. The phone comes with accessories to like a leather case, headphones, and a chair dock with charger. The Kinzo will cost you $459.
[via Engadget]