Vertu Constellation smartphone uses sapphire crystal front and Android 4.2

Vertu is a luxury smartphone maker that has been around for a while. Some of the company's devices in the past have been more focused on premium materials and luxury than features when it came to the smartphone itself. Vertu has announced a new Constellation smartphone that offers plenty of luxury and still has modern smartphone functionality, even if the hardware isn't exactly top-of-the-line.
The new Constellation won't be competing for any benchmark records, but it shouldn't be a dog either. It has a 1.7 GHz dual-core QUALCOMM Snapdragon processor. The smartphone also has a 13-megapixel camera on the back that can shoot full HD resolution video.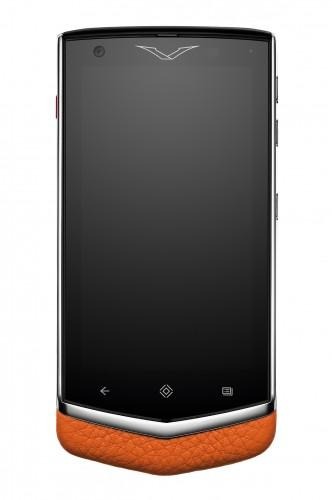 Internal storage is 32 GB and the phone is fitted with Wi-Fi, Bluetooth, and NFC technology. The screen of the phone measures 4.3-inches and supports 720p HD resolution. The screen is covered with scratch resistant sapphire crystal.
Having sapphire crystal over the top of the LCD will go a long way towards preventing scratches because sapphire is the second hardest mineral next to diamond. The operating system for the smartphone is Android 4.2. The device also features Vertu services such as Life giving owners access to private clubs and invite only events. The phone also features Certainty, which is an encryption and security suite. The phone will cost around $6630 or €4900 and comes in five colors.
SOURCE: Android Community