Vertu Ascent Ferrari 60 Limited Edition Phone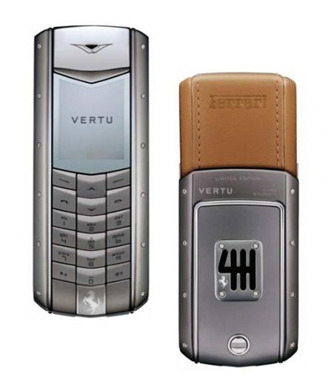 Ferrari is a name we associate with luxury car and a sexy one of course; now Vertu has unveiled its new luxury phone with Ferrari collaborated design on it. The phone will hit Vertu's retail store in London, Paris, Hong Kong, and Singapore.
The Vertu Ferrari Edition phone Integrating leather and an embossed Ferrari emblem on the phone with engraved Ferrari transmission gate on the back battery cover. Vertu will only make 60 of this special edition handset.
With the price tag of 18,000 euros (around $25,400) buyer will get not only the phone but free maintenance of the phone including leather replacement, polishing, and etc once every six months for life.