Vers 1Q wooden Bluetooth speaker passes $70,000 in funding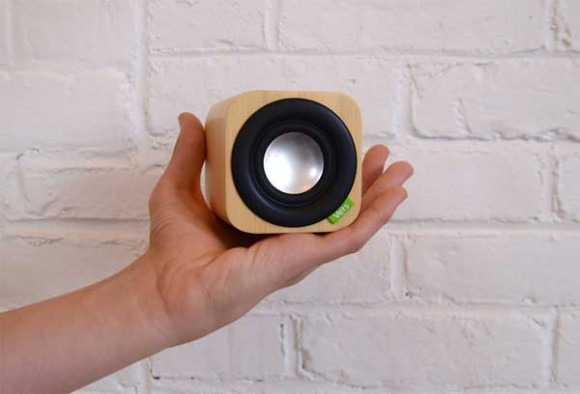 Many people are big fans of Bluetooth speaker systems for connecting to their mobile devices such as smartphones and tablets. There are a number of Bluetooth speakers and audio systems on the market that allow people to stream music from something like a smartphone to the portable speaker without wires. A company called Vers took to Kickstarter to raise the money to bring its new 1Q Bluetooth speaker to market.
The Kickstarter campaign has proven very successful for the company, which originally sought to raise $10,000. So far, the company has raised over $73,000 in pre-order sales and support. The company is roughly halfway through its campaign with 15 days left to go. The project will fund on Thursday, August 16.
The speaker is called the Vers 1Q, and it's a small Bluetooth speaker placed inside a handcrafted wooden enclosure. The speaker measures three-inches and uses Bluetooth 2.1 technology. The device promises a wireless range of 30-feet and battery life is estimated at 10 hours. The speakers have the ability to connect to each other to turn a single mono speaker into a pair of stereo speakers when needed.
The 1Q will work with Bluetooth and has a 3.5 mm wired port for devices like Bluetooth connectivity. The 1Q has the ability to pair with and remember up to 10 different devices and has a total power output of 6.5 W. The little speaker inside the wooden case is a two-inch full-range unit and the 1Q measures 3 x 3 x 3-inches and weighs 8 ounces. A pledge of $95 will get you a single 1Q in bamboo or walnut colors. A limited-edition red beach unit is available for pledges of $125 or more.