Verizon's LTE Network Launching in 30 NFL Cities by End of the Year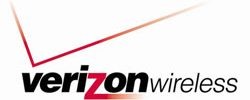 Verizon's plans for 4G connectivity for all of its customers is still a focus for the largest wireless carrier in the United States, and it seems that they've got a commitment to themselves (and hopefully the customer) to make sure that, by the end of the year, a lot of people are covered by the LTE launch. Back at the beginning of August, we told you that the wireless carrier's 4G road map had been leaked and seen in detail, showing us that Verizon plans on having upwards of 120 million people covered by the end of 2010. And now it seems that a bit more of a "direct approach" has been revealed by a higher-up at Verizon, saying that 30 NFL Cities will be covered in 4G connectivity by the end of 2010.
Yesterday, Verizon held a meeting for IT managers in Maryland. During that meeting, Verizon informed those in attendance that by the end of 2010, the carrier plans on lighting up 30 "NFL cities." With that being said, Bernie McMonagle (a Verizon Senior federal sales executive) added that their plan to have their entire 3G footprint switched over to 4G, so all of their customers can take advantage of the faster speeds, by the end of 2013. Unfortunately, though, the Verizon official would not specify which NFL cities would be getting the 4G coverage.
30 cities is a good footprint to have, and we imagine that the guessing could start any minute now. After all, there are only 32 "NFL cities." With Verizon unable to tell us which cities are going to get the 4G goodness and when, exactly, we'll leave it up to you to let us know where you think the next generation wireless connectivity will launch, down there in the comments. We should also point out that cities in Georgia and Texas were named in the road map, back in August.
[via eWeek]