Verizon's Galaxy S10 5G released without one major feature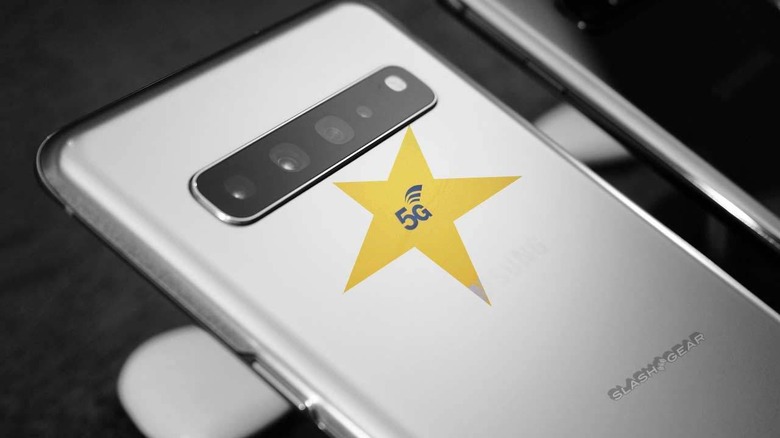 After a bit of a wait, the Samsung Galaxy S10 5G is now available. This is definitely an exciting launch because the Galaxy S10 is one of the first 5G flagships out of the gate, but unfortunately, this release is a fairly limited in scope in more ways than one. The phone is only available on Verizon for the time being, so if you're not already a Verizon customer or don't have plans to switch carriers, you'll be waiting for the Galaxy S10 5G a little longer.
Of course, 5G rollout is only just getting underway for all carriers, and at the moment, Verizon only has its mobile 5G network active in portions of two cities: Minneapolis and Chicago. The company recently announced another 20 cities that will get 5G in some form by the end of the year, but the fact remains that 5G coverage is very limited at the moment.
Launching the Galaxy S10 5G without reasonable coverage in more places doesn't really make sense to us, so here's hoping that Verizon speeds up 5G deployment now that it's offering an expensive flagship with 5G as the main selling point.
Still, if you live in one of the areas that Verizon will service with 5G coverage by the end of the year, it may not be a bad buy if you can afford it. The 256GB base model – which is available in Crown Silver and Majestic Black – runs $1299.99, which works out to $54.16 per month on Verizon's device payment plan. For 512GB of storage, you're looking at a full retail price of $1,399.99 or $58.33 per month for 24 months.
That definitely isn't chump change, but Verizon is running a couple of promotions that may help lessen the sting of those high price tags. New and existing customers can trade in their current phones when upgrading to the Galaxy S10 5G to get up to a $450 credit, while those who switch from another carrier and buy a Galaxy S10 5G on one of Verizon's unlimited plans can get a $200 prepaid Mastercard.
Keep in mind that Verizon's 5G service is only available as an add-on for its three unlimited plans. It costs $10 more per month, but for the time being, Verizon is waiving that fee for customers who sign up. We'll keep our eyes peeled for more information about the Galaxy S10 5G's launch at other carriers, as well as for more news on additional 5G cities for Verizon, so stay tuned for that.