Verizon's CEO says video accounts for half of its traffic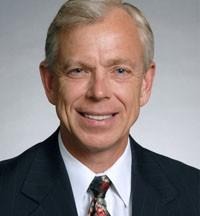 Verizon's CEO attended the National Association of Broadcasters conference, stating yesterday that half of Verizon Wireless's traffic is from videos, a number that is expected to continually increase over the next several years, eventually accounting for about 2/3rds of it. He then went on to discuss a conversation he had with the late Steve Jobs over the iPhone and LTE.
CEO Lowell McAdam attended the NAB conference yesterday, taking part in a scheduled discussion with Gordon Smith, the National Association of Broadcasters' President and CEO. According to Fierce Wireless, not many individuals attended the one-on-one talk event, but those who did were graced with McAdam's discussion of its LTE network, and in particular, that videos account for a large amount of its traffic.
He also addressed concerns that broadcasters have expressed about the company's LTE broadcasting technology, following comments he made earlier this year on using that tech to provide its subscribers with certain live broadcasts. The 2014 Super Bowl was used as one example of the type of events Verizon's CEO would like to see broadcasted, but underscored the reality that the wireless company isn't interested in replacing standard broadcasting.
Another interesting thing McAdam had to say was in regards to a conversation he had with the late Steve Jobs, with whom he discussed LTE and the iPhone. McAdam went to task to convince Jobs to add LTE support to the iPhone 5, with the CEO saying during the conference: "I was really trying to sell him and he sat there without any reaction. Finally, he said, 'Enough. You had me at 10 Mbps. I know you can stream video at 10 Mbps.' And Apple's next phone was LTE."
[via Fierce Wireless]