Verizon Zenfone AR release could bring Tango mainstream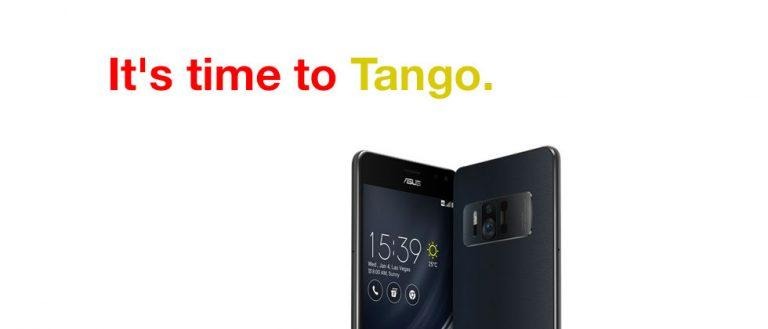 The first ASUS-made Google Tango smartphone, Zenfone AR, will be released this summer with Verizon. Yesterday we were told by Google that the device was going to be made available this summer – which wasn't a major surprise. There's already one Lenovo-made Tango device out on the market and it's done predictably OK for sales – with relatively low amounts of units sold. With no carriers in the USA to show it off, it was doomed to do no better than mediocre – for the Zenfone AR, that might not end up happening.
With the Zenfone AR coming to Verizon, ASUS has a fighting chance at making this software and camera experience a real-deal hit. It's not going to sell like an iPhone, nor will it sell like a Samsung Galaxy smartphone. But with the ability to be seen and shown on store shelves by the biggest carrier in the United States, the Zenfone AR will be the first major step for Tango to the public consious.
This device has a 5.7-inch display with Super AMOLED technology and a dense set of pixels. At 2560 x 1440 it's just as sharp as any other 2K-toting 5.7-inch display smartphone. This phone has Gorilla Glass 4 to protect its display, and 79% of the front of the phone is covered by display.
It should be clear here that Google is excited about the release of this smartphone. ASUS has made this smartphone both AR-ready with Google Tango and VR-ready with Google Daydream capabilities. Inside is a Qualcomm Snapdragon 821 (S821) with a whopping 8GB of RAM to keep it up to and above the rim for speed and processing power.
This device also has what ASUS describes as a 5-magnet speaker with Hi-Res Audio and DTS Headphone:X technology as well as DTS HD Premium sound. Inside is also NXP Smart AMP for high-volume output. It should end up being quite the piece of work to listen to as well as see.
Stick around our Tango hub for more information on this and other Google Tango updates. This is just the beginning – as we've said so many times before. Cross your fingers that it actually IS the beginning this time, just as hard as we're crossing ours.