Verizon Wireless Tests LTE in Boston and Wows the Crowd [Video]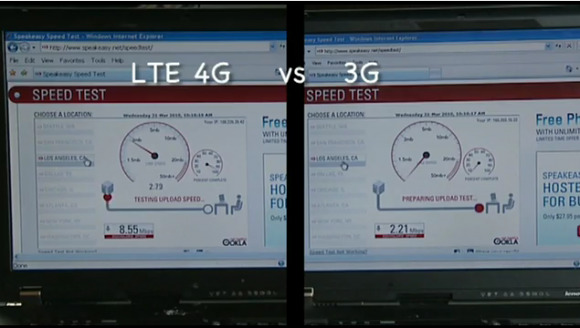 Right now, Verizon Wireless says they have the best coverage out of any of the wireless carriers. Furthermore, they'd love to tell you, over and over again, that their 3G footprint is just about ridiculous, and that it has the largest coverage of any wireless carrier here in the States. So, when they start rolling out 4G, they plan on covering the same amount of space, and people, with their 4G network as well. Pretty impressive. So, the only way they can do that, is if they start testing.
Verizon Wireless, back in April, took some time to test their LTE speeds in a small pizzeria shop in Boston, MA, and from what you can see in the video, the results are pretty good. Everybody seems to be generally blown away by how fast their connection is. And, while we would have loved to have seen the same results on an actual mobile device, we'll have to be happy with the fact it's on a laptop for now.
While you watch, you'll probably notice that some of the responses are pretty standard, if not a bit canned. We'll leave it up to you whether or not you think this is just another advertisement, and not an actual product test with "unsuspecting citizens." Either way, Verizon has to start trying to get their network ready, especially if they want to continue to boast speeds of up to 5 to 15 Mbps download, and 1 to 2 Mbps upload. Especially when 2011 hits, and Verizon is struck with the fact that they'll actually have to have their 4G network up and running for more than a handful of people.
[via Laptop Mag]