Verizon Wireless and Google to work together on Android phone development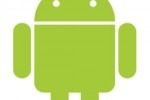 Verizon Wireless and search giant Google announced a new agreement today that will have the two firms working jointly to develop new Android-powered mobile devices for the Verizon Wireless network. The two firms have agreed to devote substantial resources to accelerate innovation and put handsets into the hands of customers faster.
Verizon and Google will co-develop several Android handsets that will be preloaded with innovative applications from both companies and third-party developers. The handsets will be built by leading mobile phone makers for the Verizon network.
So far, neither company has announced what phone makers will actually be building the phones for Verizon. The agreement will come to fruition in the next few weeks as Verizon launches more Android handsets.
Press Release:
GROUNDBREAKING AGREEMENT BETWEEN VERIZON WIRELESS AND GOOGLE TO LEVERAGE HIGH-SPEED NETWORK AND OPEN ANDROID PLATFORM FOR WIRELESS INNOVATION
BASKING RIDGE, N.J., and MOUNTAIN VIEW, Calif. – Verizon Wireless and Google™ today announced a strategic partnership that will leverage the Verizon Wireless network and the best of the Android™ open platform to deliver leading-edge mobile applications, services and devices. Both companies view this agreement as an opportunity to offer consumers an array of products that combine the speed of the nation's largest and most reliable 3G network with the flexibility of the Android mobile platform.
Integral to this agreement is a commitment by the companies to devote substantial resources to accelerate delivery of leading-edge innovation that will put unique applications in the hands of consumers quickly. The two industry leaders will create, market and distribute products and services, with Verizon Wireless also contributing the breadth of its nationwide distribution channels. Consumers will be able to purchase products resulting from the collaboration in Verizon Wireless retail and online stores.
Verizon Wireless and Google plan to co-develop several Android-based devices that will be pre-loaded with innovative applications from both parties as well as third-party developers. The family of Android phones on the Verizon Wireless network will come from leading handset manufacturers.
"The nation's best wireless broadband network is a perfect complement to the innovation of Android-powered services and devices," said Lowell McAdam, chief executive officer of Verizon Wireless. "Together, we'll work to deliver a compelling new experience to our customers."
"The Android platform allows Verizon Wireless customers to experience faster and easier access to the web from any location," said Eric Schmidt, chairman and chief executive officer for Google. "Through this partnership, we hope to deliver greater innovation in the mobile space to consumers across the U.S."
The agreement will come to fruition within the next few weeks as Verizon Wireless introduces Android-based handsets.