Verizon Voyager spec sheet leaked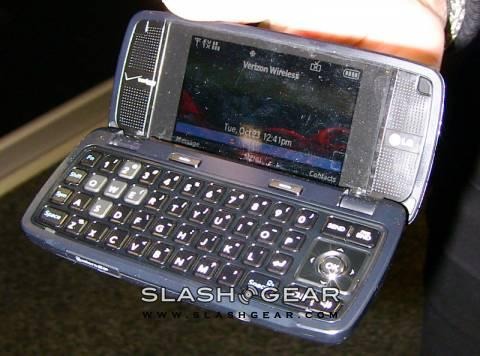 The Christmas season looks set to be a hot one, with Apple's iPhone coming under attack from the Samsung F700 (our review of which is coming very soon) and Verizon's Voyager.  Both touchscreen cellphones, one a slider and the other a clamshell; we showed you preview footage of the Voyager from the carrier's booth at CTIA but until now we've only had relatively scant details of the phone's capabilities.  Well that's all changed, after a leaked data sheet has flaunted the Voyager's innards across the internet.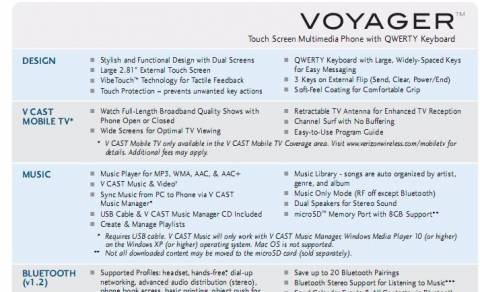 So what are the highlights?  Well, there are details of the different camera functionality, as well as tidbits about the media player (and that it will apparently work with 8GB MicroSDHC cards), and that the card slot at least will show up as a USB mass storage device, though it's unclear as to whether the phone's memory will be so easily accessed.
There's also a list of upcoming accessories, though none out of the ordinary.  It's still an interesting handset, though the talk of a less-than-fulsome browser (i.e. not of the same calibre as that of the iPhone) is mildly concerning.  Keep reading SlashGear for more Voyager coverage!
Verizon Voyager data sheet(pdf) [via Phone News]