Verizon updates BlackBerry Priv to Android 6.0 Marshmallow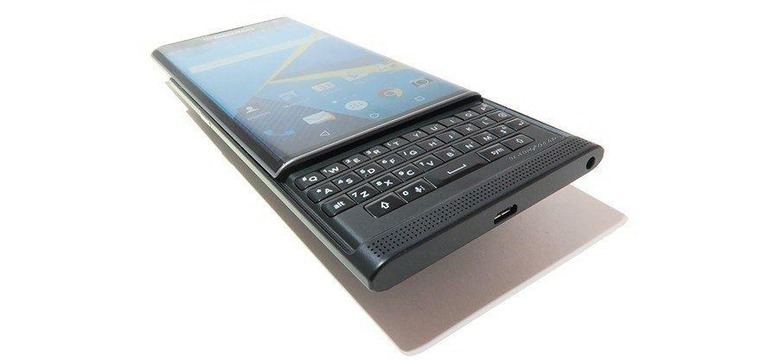 While the BlackBerry Passport may have been the company's most popular smartphone by way of eccentricity, the Priv is arguably it's most contentious because of how it represented the company's full embrace of the Android platform. Still, it has had its fans, especially with its sliding keyboard, and BlackBerry hasn't forgotten them, and neither has Verizon. Now months after rival AT&T did so, Verizon is finally pushing Android 6.0 Marshmallow to the BlackBerry Priv, along with some special features of its own.
By its lonesome self, Android Marshmallow already brings a suite of interesting new features and optimizations. Most prominent among those is the battery-saving Doze feature as well as fine-grained controls over app permissions. Now on Tap also makes its public debut here, but it's a short-lived feature that will eventually be replaced by Google Assistant. Someday.
On its side, BlackBerry brings a host of new features together with the update. Like being able to swipe on the physical keyboard to type, just like you would on the virtual keyboard. There are updates to apps like Camera and the Home Screen as well as improved security via the DTEK app.
From Verizon, the update includes support for Wi-Fi calling. This particular feature is useful in situations where you don't have cellular coverage but are connected to a strong and stable Wi-Fi network. Verizon promises no extra charges to existing plans and that calling US numbers are free, even if you're calling from outside the US.
The update is already rolling out to Verizon subscribers. BlackBerry Priv owners should ensure that they're on a stable Wi-Fi connection and that their batteries are fully charged before starting the upgrade process. Backups are, of course, recommended. Once the update is done, users can head over to the Advanced Calling options in the Settings app to enable HD Voice and Wi-Fi Calling.
SOURCE: Verizon