Verizon Unveils Its "Not Lease" Galaxy S7, S7 Edge Upgrade Plan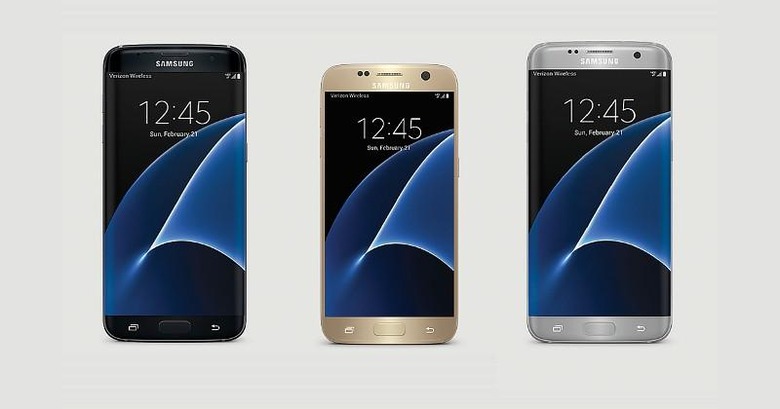 AT&T and T-Mobile may have their pseudo "Buy One somewhat Get One" promos for the Galaxy S7 and the Galaxy S7 edge, but Verizon is using a different strategy a bit closer to Samsung's heart. In what could be the next trend in smartphone purchases, Verizon has announced its own "Annual Upgrade Program" that will allow subscribers to get a new Samsung Galaxy S flagship every year, starting with the Galaxy S7 and Galaxy S7 edge. Amusingly, Verizon seemingly refuses to call it a "leasing program".
Truth be told, neither Apple nor Samsung call it that, but, in practice, it really is. Apple unveiled the rather unorthodox concept last year for the iPhone 6s and iPhone 6s Plus. The Upgrade Program allows buyers to get a new iPhone, pay in installments, and then trade it in for a newer model every year. Unsurprisingly, Samsung follow suit and launched a similar program, starting in South Korea.
Verizon's similar plan is a bit ironic considering Apple introduced the system in order for buyers to get out of carrier lock-in. Nonetheless, it could prove to be a profitable business plan, whether you're an OEM or a network carrier. When buying a Galaxy S7 or a Galaxy S7 edge, subscribers, both old and new, can opt to do so under Verizon's device payment options. If they do, then they can also opt to upgrade to a new model in a year, as long as 50% of the device price has already been made.
It is, of course, all opt in. You can still choose to really "own" the smartphone by paying it off within the usual 24-month period. That works even under Verizon's device payment options. As Samsung launches a new device every year like clockwork, it at least gives consumers some time to think about whether or not to ditch their old model for a new one.
In addition, Verizon is trying to lure in new subscribers moving away from their old carrier. New customers will get $100 when they activate a new Galaxy S7 or Galaxy S7 edge. Existing customers, on the other hand, get $300 when they trade in their old smartphones for the two new Samsung flagships or adding new lines for the same. The Galaxy S7 goes for $28 a month for 24 months while the Galaxy S7 goes for $33 monthly payments.
SOURCE: Verizon